Asus readies fourth incarnation of Eee 900
Hard drive model coming soon?
This is getting silly. Asus is planning another variant of the Eee PC 900 in addition to the three models already carrying the 900 moniker - and the nine other Eee-branded mini laptops Asus currently lists.
This time it's the 900HD, a hard drive equipped model that's just turned up on the US Federal Communications Commission website as a stage in its certification by that body for its compliance with wireless rules and regulations.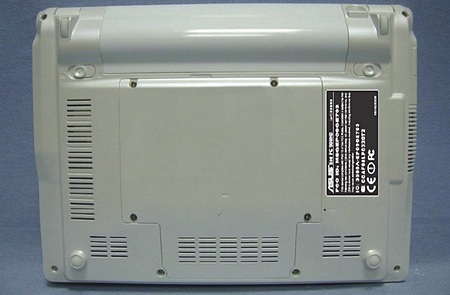 Asus' Eee PC 900HD: easily accessible innards?
When it's launched - soon, we'd say - the 900HD will join the original 900 and the more recent arrivals the 900 16G and the 900A, the former incorporating 16GB of solid-state storage - compared to the 900's 12GB and 20GB, depending on whether you buy it with Windows XP or Linux - and the latter replacing the 900's Celeron M processor with a new Intel Atom.
Pictures from the FCC website show an Eee with an much larger baseplate hatchway. That's a good sign, since it surely indicates the drive will be easily upgradeable - a key advantage the Eee line generally has over rival Small, Cheap Computers.
There's no word yet when this boy will launch, where it will become available and how much it'll cost when it does.
Related Mini Laptop Reviews
Advent 4211
Acer Aspire One A110
MSI Wind
Asus Eee PC 901
Vye mini-v S37B
Asus Eee PC 900

Sponsored: Minds Mastering Machines - Call for papers now open