World+Dog predicts new iPods, Macs imminent
Announcement in two weeks' time?
The net's abuzz with anticipation as to what Apple's going to announce at an event said to be taking place on 9 September. At the very least, new iPods seem certain to be unveiled shortly, and quite likely new laptops Macs too.
First, it's important to note that Apple usually announces iPod refreshes late August/early September, so changes to the line should come as no surprise to anyone. Digg.com's Kevin Rose last week forecast a new Nano design - thank god; the current one's awful - and a cheaper, more iPhone-like iPod Touch.
Pictures the Nano design that appeared at the time have subsequently been effectively confirmed by pics of cases designed to wrap around the new model, so we can safely assume Rose is right on this one.
The new Nano re-adopts the 'upright' look of the first two generations of the product rather than the squat styling of the current model.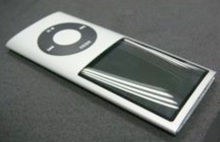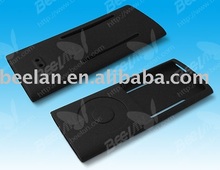 Apple's new Nano? The player (left) and the cover
Having tweaked the iPhone 3G's look to add a cheaper, more wireless friendly plastic back panel, Apple will undoubtedly want to do the same for the Touch, for the same reasons. Website iDealsChine claims the Touch will also get GPS, but then shots of what it alleges are CAD designs supplied to accessory manufactuers also sport front-facing cameras, which seems unlikely.
iPod Touch as VoIP phone anyone? It's possible, but why would Apple undercut its iPhone business this way? That said, iDealsChina's CAD pics for the iPod Nano 4G match all the other pics of the product.
Adding GPS to the Touch makes sense, especially if Apple can leverage its iPhone internal design, making the Touch essentially an iPhone 3G minus the telephone stuff. It didn't quite to do that with the original Touch and iPhone, but that's surely one of its cost-reduction goals.
No one has mentioned the iPod Classic and Shuffle, but these will soon be a year old too and, again, are likely to be refreshed.
Rose introduced the 9 September launch date over the weekend, and several other pundits have since chipped in to say that's what they've heard too.
It's also been claimed that Apple will double-up and introduce new MacBooks too. Revamps are thought to be in offing ever since what appeared to be aluminium-clad MacBooks were photographed and the snaps posted on the web earlier this summer.
Earlier this month, Intel introduced its latest laptop chippery, Centrino 2, so the MacBook Pros could be updated too.
However, both the MacBook and MacBook Pros have been updated once this year already, in February, so Apple may choose to wait. The Mac Mini hasn't been updated since August 2007, so that has to be a stronger candidate for a refresh.
Sponsored: Minds Mastering Machines - Call for papers now open