Asus M930 Windows Mobile smartphone
Built like the proverbial brick dunny
All in all, it's a bit like an HTC TyTn, just a little better. If we have one caveat it's that the main screen looks just a little lost – it may be 55mm side to side, but the black faceplate it is set into is over 105mm side to side.
For a handset equipped with such a great keyboard it's a little strange that all you get bundled are ClearVue viewers for Excel, PowerPoint, Word and PDF files rather than applications to create them from scratch. Actually scratch that, it's not strange, it's perverse, and Asus deserves a major rap on the knuckles for it. A Qwerty keyboard, but no word processing application? What was it thinking?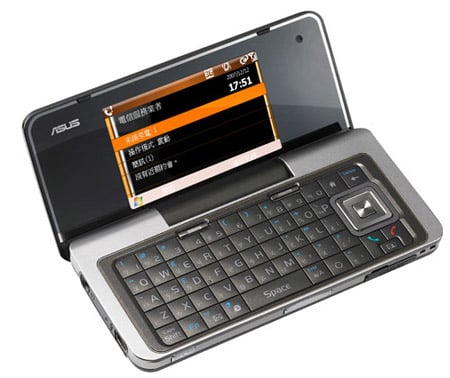 Inside, a full Qwerty keyboard and 2.6in screen
Like the 750, the 930 comes with a Micro SD card slot that is stated as good to go with HC cards. Unlike the 750, the 930 actually worked with an HC card, which was nice.
The camera is a pretty humdrum two-megapixel unit that lacks even autofocus and so does what you'd expect looking at the spec, but not a jot more. Asus only goes half the way with the headphone jack: yes there is one, but it's 2.5mm rather than 3.5mm.
There's better news on the battery front: the 1100mAh unit that lurks up the 930's back passage proved capable for solid two days' operating between charges even with pretty heavy phone usage and intermittent use of both the Wi-Fi radio and Bluetooth.
Sponsored: Minds Mastering Machines - Call for papers now open