Intel Classmate PC turns tablet
Pen mightier than the keyboard
IDF Intel has demo'd the third incarnation of its kid-friendly Classmate PC, a new model that incorporates not only a touchscreen but also one that swivels into a tablet mode.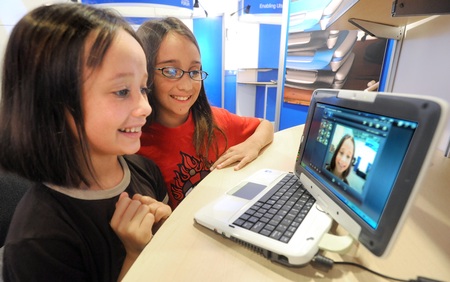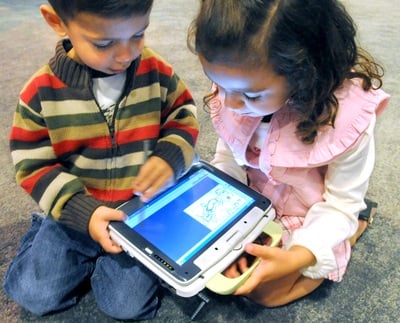 Intel's Classmate PC: now third-gen, now works in tablet mode
The new machine will also gain the Atom processor, an upgrade on the Celeron M used in the first- and second-gen Classmates.
Unfortunately, the chip giant didn't provide much else in the way of specifications. We expect the new model - which is due to made available to the companies that will sell it on to schools, colleges and individuals at the end of the year - to match the current crop of Small, Cheap Computers.
Indeed, Intel stressed the new model will not replace its predecessor but sit alongside them as a pen-controlled alternative to the keyboard-centric Classmates already available.
COMMENTS
Atom an upgrade????
From what I have seen a celeron m 900MHz still wollops the atom 1.6Ghz in terms of performance.
The atom's really clocks are very misleading in terms of performance.
Old Man Rant . . .
Kids eh? Don't know they're born etc . . .