What's going on in your data centre?
Babycham alert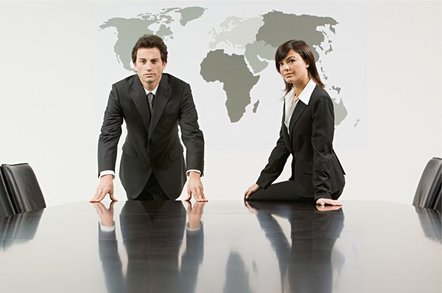 Mini-Survey With data centres in a state of flux, we thought it would be a great time to get away from vendor hype and find out what's really going on. Have you virtualised everything you can? Have you consolidated to a fraction of your former self? Or are you somewhere between sorting out the rats' nest legacy and planning a coherent future?
Wherever you are along the development cycle, we'd love to hear from you and to share what we learn with your fellow Reg readers.
It's summertime and the Olympics are in full flow, so we'll keep the questions to a minimum. You'll notice they're fairly free-form, so you should get a chance to say what you think, rather than be nailed down to multiple choice questions that don't quite fit.
Hopefully the answers will be quite revealing. Are the aaSes (Software as a Service, Platform as a Service, Everything as a Service...) just wishful thinking by companies with large data centres, or is the IT department only too happy to get a lot of commodity type computing outsourced?
We're sure your answers will throw some interesting light on what's really going on, and look forward to hearing from you.
The short survey, should you wish to complete it, is below...
Sponsored: Minds Mastering Machines - Call for papers now open