The Terminator's back - as a DVD player
Terminator's head used to play DVDs
The Terminator said he'd be back, but we didn't know he meant as a consumer gadget. But the robot that once tried to destroy the human race has been recycled, into a DVD player.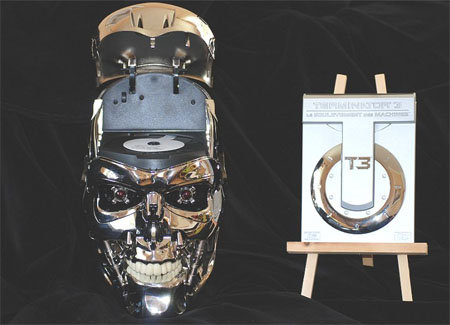 The 600 series had rubber skin. We spotted them easy, but this is new...
Pics courtesy Myvoi.com
Lift up the robot's silver skull and a DVD player's revealed that'll allow you to watch all the series' films, or even the truly awful Sarah Connor Chronicles.
At the base of the Terminator's neck sits the usual array of DVD connection ports, including audio and video-out, and power input. Precious little more technical detail's revealed about the player, but then it's all about the looks, isn't it?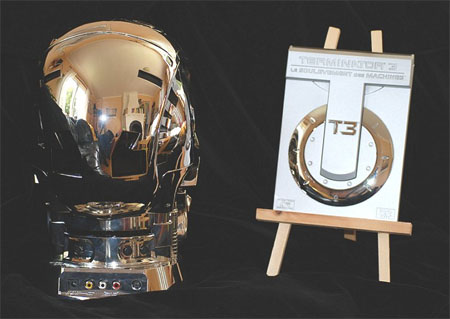 One image shows the head cut open on one side, which suggests that owners might be treated to a display of the… er… head's moving parts, as the DVD spins within the skull.
The Terminator DVD player's manufacturer hasn't been identified, but one picture of the head shows a Japanese user manual in the background. A blogger has also claimed the unit was given away as a prize in Japan.
However, another blogger has also claimed that he can procure one for you for just $1000 (€650/£500).
Sponsored: Minds Mastering Machines - Call for papers now open