Alienware Area-51 m15x gaming laptop
Out of this world - or the laptop that fell to Earth
You pay a surcharge of around £318 to step up from GeForce Go 8600M GT graphics to GeForce Go 8800M GTX, but that's nothing compared to the extra £575 that you have to pay for the Core 2 Extreme X9000. While the X9000's 2.8GHz clock is welcome, we're none too sure about the value of an unlocked Extreme Edition CPU in a laptop.
You might have plans to overclock your laptop by a few hundred megahertz, but you'll pay a steep price for the privilege, and if it was our money we'd very likely choose the 2.5GHz Core 2 T9300 that's £400 cheaper than the X9000.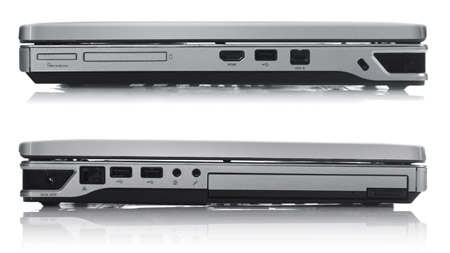 All the ports you could possibly need?
The rest of the specification of our review sample is less controversial than the processor. For instance, we're reasonably happy to pay £127 to step up from the 720p screen to a higher resolution, 1920 x 1200 WUXGA screen that has the same 15.4in diagonal size. In a similar vein, 2GB of RAM is a necessity with Windows Vista.
If you fancy, you could specify Windows XP instead of Vista for – get this – a premium of £32 in which case you might consider 1GB of RAM, but it would be a bizarre move that would kiss off the possibility of DirectX 10 gaming.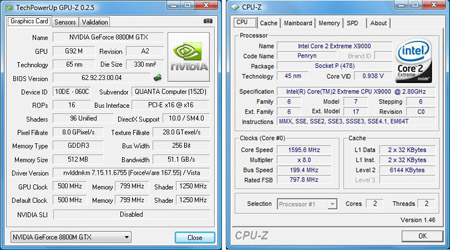 Top-line GPU and CPU tech
The slimline optical drive is a Sony NEC Optiarc 8x DVD writer so you can't expect to play Blu-ray movies, even though the screen supports 1080p, unless you splash out another £190 for a BD-Rom or £253 for a Blu-ray writer. We're not sure that's such a good idea as the two cooling fans for the CPU and GPU get a bit noisy when the m15x gets to work, and the headphone support from the Realtek HD audio is no better than average.