Tech sector burnt by biz confidence meltdown
Recession, recession, recession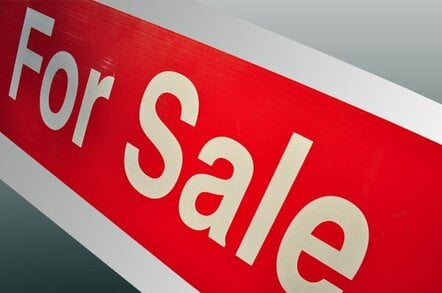 Finance professionals' confidence in the IT sector is slipping as UK businesses face the toughest trading environment since the early 1990s, according to a new report.
The Institute of Chartered Accountants in England and Wales (ICAEW) latest Business Confidence Monitor was published today. It revealed the index had dropped to -25.7 per cent for the three months ended 30 June this year, from -19.7 per cent in the previous quarter.
Meanwhile, ICAEW claimed that business confidence amongst finance professionals has hit an all-time low of -18.2 per cent, down from -17.5 per cent on the previous quarter, the results are measured against companies which are "slightly less" or "much less" confident about their outlook.
ICAEW operations and finance exec director Robin Fieth said: "We are seeing a new realism among businesses about the need to weather the current economic conditions with projected staff and capital investment both significantly down on this time last year."
He added that confidence in the business services sector – which up to now has remained relatively upbeat compared to other UK biz areas – fell sharply this quarter.
He attributed that decline to Blighty's economic slowdown.
"We expect the slowdown to be at its worst towards the end of 2008 and into early 2009," he said. "We also expect inflation to start falling back from early 2009, allowing the Bank of England room to cut interest rates throughout 2009."
"Nevertheless, overall the performance of UK plc through 2009 is likely to be the weakest growth since 1992 - when the economy grew by just 0.3 per cent. However, towards the end of 2009, providing wage inflation stays low, economic activity looks likely to pick up."
The gloomy comments line up with the British Chamber of Commerce's (BCC) warning to its members today that the UK is set to fall into recession over the next two or three quarters, with zero or negative growth expected in the next quarter and negative growth in the following two.
Technically, a recession is when there is negative growth for two consecutive quarters.
The BCC also warned that UK unemployment figures looked set to climb by 250,000 to 300,000 over the next two to three years, reaching almost two million.
"Whilst a marked slowdown in activity is likely over the next 18 months, even if interest rates are cut when inflation peaks, the correct policy decisions are still needed to ward off the threats of a serious and prolonged recession," said BCC director general David Frost. "The longer the MPC waits before cutting rates, the bigger the danger that the economic situation would deteriorate."
In June accountant firm BDO Stoy Hayward BDO warned that the number of business failures in 2009 could be the highest since the dotcom bust in 2002. It forecast an 18 per cent leap in company insolvencies to 19,124 in 2009, compared with 16,168 in 2007.
However, it was somewhat more positive about the industry by saying that technology, media and telecom sectors would largely steer clear of the downturn as businesses attempt to claw back spending by investing in IT. ®
Sponsored: Minds Mastering Machines - Call for papers now open