HP takes shine to VIA's Nano CPU?
'Order placed' for ultra low-power chip
HP looks set to adopt VIA's ultra low-power Nano processor, but as yet it's not known what the PC giant will use the CPU for.
The claim that HP has placed an order for an unknown quantity of Nanos comes from industry moles cited by DigiTimes.
If true, it's good news for VIA. How good depends on what HP plans to do with the processors when it gets them.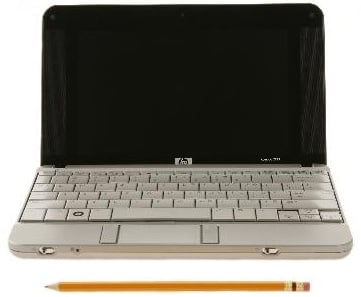 HP's 2133 Mini-Note: now with C7-M inside... soon Nano?
VIA wants Nano to be seen as an alternative to Intel's very low-power Core 2 CPU, appearing in full-feature slimline notebooks, as opposed to a rival for Intel's Atom processor in the Small, Cheap Computers market.
It reckons its C7-M is more than sufficient for netbooks. And, indeed, HP is already using the C7-M in its 2133 Mini-Note tiny laptop.
If HP uses Nano in top-of-the-line kit, then VIA's new chip will be up there alongside Intel's Centrino and AMD's Turion Ultra. But if HP uses Nano simply to supersede the C7-M in its netbook range, then VIA's left exactly where it is now, trying to convince World+Dog that the chip really is more than a niche product for low cost, low performance little PCs.
Related Review VIA Nano ultra-low power processor
COMMENTS
Go on, HP
One thing that's been stopping me form considering a laptot is that the options boild down to either a high performance CPU with low res screen or a low performance CPU with a high res screen. If HP dumped the awful C7 and replaced it with a Nano, the 2133 (2134?) lookis like it will for the bill perfectly - quality construction, good performance, decent screen (can I have a matt finish one, please), nice keyboard etc. Just don't go raising the price...