VIA Nano ultra-low power processor
Atom smasher?
We completely agree, and have to consider the system as a whole both for Atom and Nano. The Overall score in PCMark05 for Atom is 1683, compared to the Nano's 1538. That's a small win for Intel because the graphics and memory scores on the Nano platform are truly dire. We have to hope that VIA will update its CN896 North Bridge and Chrome9 HC IGP graphics as they are letting Nano down.
PCMark05 Results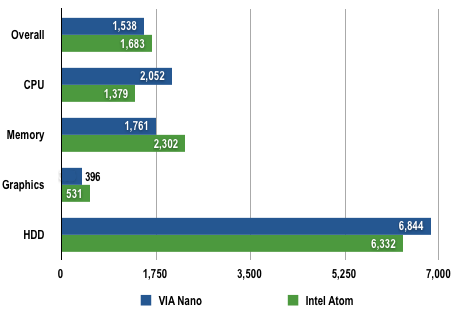 Longer bars are better
3DMark06 Results

Note, no ShaderModel 3.0 scores
Longer bars are better
Sponsored: Application managers: What's keeping you up at night?