Celio Redfly Windows smartphone terminal
An expensive horse for a specific course
Set up is extremely simple. Load the Redfly drivers onto your phone them simply switch the Redfly on and connect with a USB cable or via Bluetooth. We suspect most users will use the cable, one of the main points on the Redfly is surely that while you are using it your phone is being charged. Once hooked up the phone screen goes dark and Windows Mobile opens up on the Redfly's screen.
We have noticed a fair amount of loose talk about the Redfly working with pretty much any Windows smartphone. Well, not to put too fine a point on it, no it doesn't. Redfly's site contains a list of seven handsets currently supported and six under beta development, but things are a little more complex than just picking the correct version of Windows Mobile.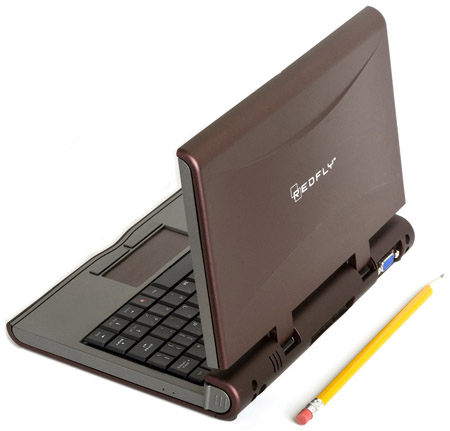 Contrary to popular belief, it doesn't work with every Windows smartphone
We got the drivers to work on a HTC Touch Dual (Windows Mobile 6 Pro) and an HTC TyTn I (Windows Mobile 5 Standard), but they flat refused to load onto an Asus M930 running Windows Mobile 6 Standard. As there only seemed to be two types on .CAB file available from Redfly we would take a wild stab in the dark and say the drivers work with 6 and, presumably, 6.1 Pro and 5 Standard.
Beyond that we wouldn't like to go so our suggestion would be to download the drivers and make sure they install on your phone before you fork out for a Redfly rather than after. We would also advise users to be wary of phones with third party GUI software. The Redfly just about tolerated the HTC Dual's bespoke home screen, managing to conjure up a slightly ham fisted, but still usable rendering of the screen layout though for some reason the Programmes and Settings tabs vanished from the bottom of the Start menu, which was something of a pain in the backside.
Sponsored: Minds Mastering Machines - Call for papers now open