Celio Redfly Windows smartphone terminal
An expensive horse for a specific course
Redfly reckon the 4500mAh battery lasts eight hours with typical usage. That is hardly surprising as all it really as do do in power the screen. What is surprising is that the eight hour figure is cobblers.
We managed a solid ten hours from a full charge and that included charging up a phone that was only half charged when we started using it, and we had the phone's Wi-Fi receiver on for much of the time.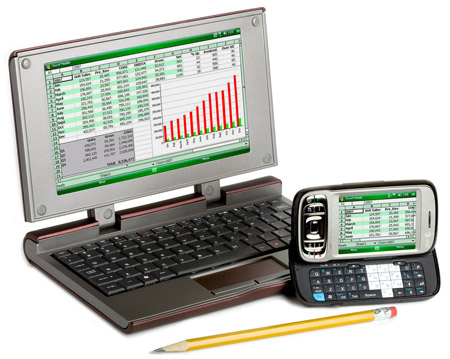 How much you want the Redfly will depend on who's paying for it
Of course how much you may want a Redfly will depend a lot on who is paying for thing. In the US it retails for $499, which we reckon is pretty steep for what it is. In the UK it will set you back a more eye-watering £320 and that's a very hard price to justify. Of course if some IT wallah from your company just drops one on your desk FOC, it's an altogether better deal.
So, is it any use? Well, some would say that anyone who wants laptop functionality should, well..carry a laptop, or a netbook, and they have a point. One the other hand, the Redfly is smaller and lighter than all but the smallest netbooks so for the business user who just wants to access his, or her, smartphone functionality but would rather the luxury of a real keyboard and a decent sized screen it just may make some kind of sense.
Verdict
Ah, America, home of so many things that just don't make sense on this side of the Pond – the Klan, baseball, George W Bush and arguably the Redfly. To be fair though unlike the first and third items in that list the Redfly is not a bad idea per se, rather it just fulfils a very specific need for very specific people. It's doubtless great for American executives, or indeed executives anywhere else in the world where corporate Windows smartphones roam in vast herds, but its not really intended for the rest of us who are much better off with our Eees and Aspire Ones.
Special thanks to Expansys for pulling the stops out to get us a review sample.
Sponsored: Minds Mastering Machines - Call for papers now open

Celio Redfly Windows smartphone terminal
An expensive horse for a specific course, but if your company is shelling out for it then its not wholly devoid of merit.