TomTom GO 530 Traffic
Already tip-top TomTom gets tweaked
We took our test unit out and about in west Manchester, a part of the world we know well, and we were pleasantly surprised by the 530's ability to pick routes we had never previously considered - or that previous sat-navs had never suggested - but that always seemed to get us to our destination just a shade faster than we reckoned our usual route would have done.
The second big idea is Advance Lane Guidance. This presents upcoming motorway junctions as a 3D graphic showing you exactly what lane you should be in and which big blue or green sign you should be following. Now, we would argue that anyone who actually needs instructions this simple in order to get in the correct lane should probably have their licence taken away, as they are clearly too stupid to be allowed to breath or reproduce let alone drive a motor vehicle on a multi-lane road, but nevertheless it does make complex M-Way junctions just that bit easier to navigate for the hard of thinking - plus it's nice to look at.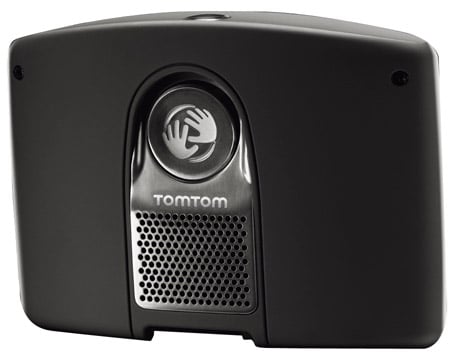 Would benefit from a little more volume
Worth mentioning, though, that the system did not kick in when we drove through the M60/M62 interchange, which is one of those pesky junctions where staying in the left hand lane will actually take you off the road you are on without any lane changes actually being made - exactly the sort of situation we assume the system was designed to overcome.
The maps themselves are typical TomTom fare, and though they look a bit old fashioned and simplistic when compared with the flash 3D affairs on the Mio C620, they nevertheless do the job.
You get a choice of one male and one female voice, and though the voice prompts are clear, timely and concise, the insistence on giving out three and four digit road numbers as numbers rather than digits - "a five thousand and twelve" rather than "a-five-oh-one-two" - started to grate after a while.
Sponsored: Minds Mastering Machines - Call for papers now open