Union takes IBM outsourcing case to employment tribunal
Staff transfer details 'not revealed'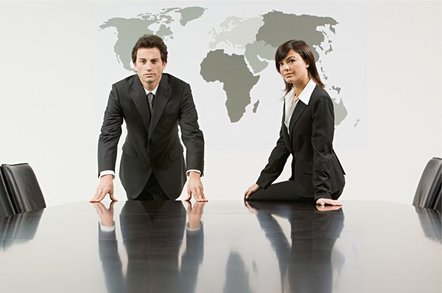 A £400m outsourcing deal between local authorities and IBM was unfair because the full details of the transfer of staff to a private company were not revealed, workers' union Unison has said.
It has lodged a claim with an employment tribunal over the deal, which it says led to the local authorities and IBM breaking a Transfer of Undertakings agreement.
The deal, announced in October 2007 as a £400m shared services agreement spanning 10 years, created a new private company to which 1,500 council workers will transfer. It was set up by IBM, Somerset County Council, Taunton Deane Borough Council and the Avon and Somerset Police Authority. The new company was called Southwest One.
Unison claims that neither it nor staff were given enough details of the outsourcing deal, and that only parts of the deal were revealed to them.
Somerset Council has said that it offered Unison access to more information, but that Unison declined. The union said that it was unprepared to make the required secrecy promises before viewing the information because it had to be able to tell its members what it had learned.
"When you are working with the private sector it is very different from the public sector," Richard Crouch, head of human resources at Somerset Council, told news site Silicon.com. "Right from the beginning we had to set up some sort of confidentiality protocol and we invited Unison to sign this but they refused."
"Because we could not be seen to share information given to us in confidence by the private sector we have done the best that we could at the earliest possibility," he said.
Nigel Behan, branch secretary for Unison South West, said: "We were never properly consulted on the staffing agreement. Where is the democracy? A lot of council members did not see the details of this agreement?"
The union has taken its case to an employment tribunal.
"Unison is taking the employer to the employment tribunal because it is saying that it has been kept in the dark over the transfer," said a Unison spokeswoman. "The initial terms on which staff were transferred were not made available for consultation by the unions. The case will be about whether staff were transferred without being fully informed of the terms."
The wholesale transfer of staff to new companies is governed by the Transfer of Undertakings (Protection of Employment) Regulations, known as TUPE. These are designed to protect employees when they are passed from one body's control to another.
Ashley Graham, an employment law specialist with Pinsent Masons, the law firm behind OUT-LAW, said that TUPE does not require that companies reveal all aspects of a deal to workers.
"The normal obligation under TUPE to inform and consult with employees affected by the transfer about any measures proposed by the transferee does not necessarily mean that there is any obligation to disclose every detail contained in the proposed staff transfer agreement," she said.

Copyright © 2008, OUT-LAW.com
OUT-LAW.COM is part of international law firm Pinsent Masons.
Sponsored: Minds Mastering Machines - Call for papers now open