Symantec drafts nSuite for virtualization ops
Connection broker boosts endpoint roster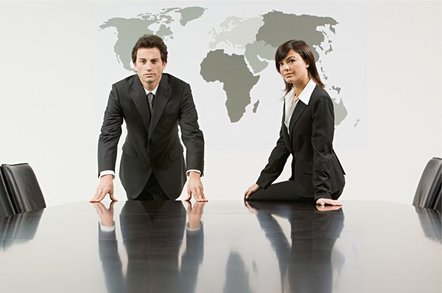 Symantec is still keen to buy clout in the endpoint virtualization space after purchasing Altiris in early 2007 and creating a new group around it.
Presently, it plans to procure nSuite, a virtual workspace firm based in Woburn Massachusetts for an undisclosed sum. Symantec said it expects the deal to close later this month.
The firm makes PrivacyShell Virtual Workspace Management, a suite of connection brokering software primarily run by hospitals and healthcare providers.
PrivacyShell lets users access a secure personal workspace running on remote servers as if they were running locally. Users can also move their workspace and accompanying applications to any desktop in the network they need.
Until now, nSuite sold its wares almost entirely to the medical beat, although Symantec says the technology is easily enough migrated to the market at large. Symantec's director of enterprise marketing, Brad Rowland, believes its roots will in fact ensure a truly secure workspace born from compliance with the stringent security requirements of hospital work.
And although the software is not as mature as connection brokering offerings by rivals such as Citrix, Symantec hopes to play up its vendor neutral M.O. to win over customers.
The software will at first be continued to be sold as a stand-alone product. It will be rolled into Symantec's newly established Endpoint Virtualization group along with Altiris and Appstream which currently make up the operation.
The eventual plan is to re-box the bunch under a common naming convention. But seeing as Symantec hasn't worked up the energy to do this for even Altiris SVS and Appstream, it's likely the nSuite brand will stick around for a good bit longer. ®
Sponsored: Minds Mastering Machines - Call for papers now open