Samsung NV4 multimedia camera
Nice looks, shame about the handling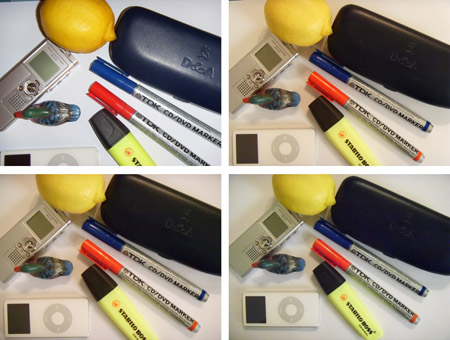 Noise levels are low up until ISO 400 - the higher the ISO, the more noise will show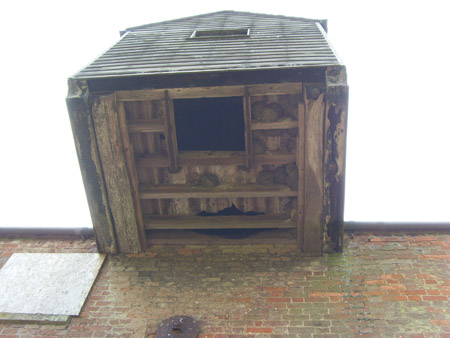 The NV4 managed to avoid under-exposing the building against the sky light
In terms of performance, the NV4 was also disappointing. Switch on was slow and the auto focus sluggish. Shutter lag wasn't bad but we have see better in similarly-priced cameras. The continuous shooting mode worked pretty well, but when operating in this mode, the LCD screen goes blank and the only way you know that the NV4 is busily taking shots is by a flashing green light on the back – there's not even a frame countdown on display.
We were keen to test the NV4 as a multimedia player and so transferred MP3 and text files to an SD card and tried playing them. The result – the NV4 couldn't find the files. If we wanted to play them, we'd have to use the supplied converter software, which is not what we'd call very convenient. It's a shame, because the MP3 performance isn't bad, although the sound is a tad bright (it offers up to 320kb/s performance). Oh, and if you want to use headphones, you have to plug their jack into a USB adaptor.
Verdict
Picture-wise, the NV4 delivered a pretty good performance but it was nothing to get to excited about. We think Samsung has taken its eye off the ball with the NV4. Instead of trying to make it the Swiss Army Knife of digital cameras, Samsung should have focused on basics, such as good handling. Besides, we're also not convinced that many people will want to use their digital camera as a multimedia player – Apple's Steve Jobs can certainly sleep well at night if this is the best camera manufacturers can offer. Style is great but there also needs to be some substance behind a product, and here, the NV4 sadly fails to deliver the goods.
Sponsored: Minds Mastering Machines - Call for papers now open

Samsung NV4 multimedia camera
It looks good, but isn't so great to handle. Plus, we're not convinced that many people want a digital camera that's also a multimedia player