Lenovo heralds netbook PC duo
Mini laptops for basic computing
Lenovo has signalled its entry into the netbook market with two mini machines.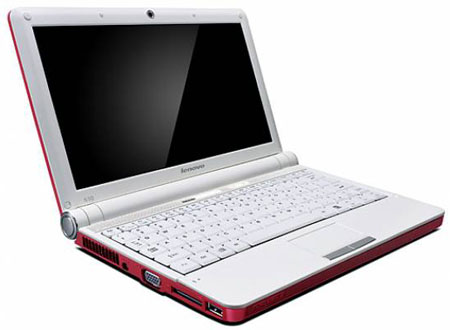 Lenovo's S10 (above) and S9 are its first netbook PCs
The IdeaPad S9 has an 8.9in screen, but the flagship S10 sports a more attractive 10.2in display. The netbooks weigh in at just over 2 lbs (1kg) and are designed for surfing the web, emailing, listening to music and running basic applications, such as Microsoft Word. The keyboard is said to be 85 per cent of the size of a full-function notebook PC's keyboard.
An energy-efficient LED backlight display helps to lengthen battery life.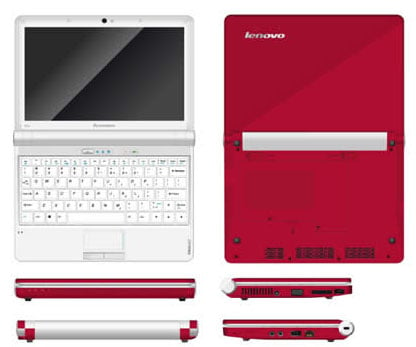 The S10 laid bare
Wi-Fi connectivity and an Express Card slot feature on the duo, and a web-cam's been installed above the display. Only two USB ports are included, but users have the benefit of a 4-in-1 memory card reader.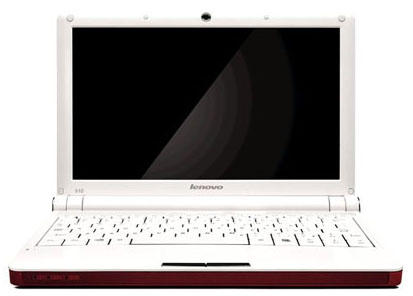 A 1.6GHz Atom and 160GB HDD feature in the S10
Lenovo has only released the full specifications for the S10, which runs on a 1.6GHz Intel Atom processor, comes with 2GB of memory and a 160GB HDD. Users have the option of either a three or six hour life battery.
Two speakers are integrated into the S10 netbook, and the built in webcam has a snap quality of 1.3-megapixels. Users can also choose between Windows XP or Linux.
The S10 will retail for £319 (€401/$626) and the S9 for £279 (€351/$548), with both PCs scheduled for UK release in October.