Robotic hand relief
Turn on, slip in and...erm, cop off
With the weekend approaching, many of you will be dreaming up ways to relax. Well, a robotic personal relaxation device is available that'll help while away Saturday afternoon. For our male readers anyway.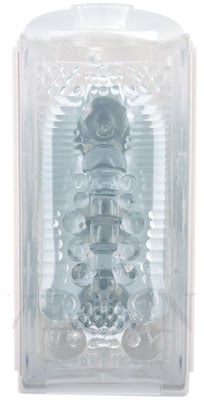 Tenga's Flip Hole: gives new meaning to handsfree
The Tenga Flip Hole is an automated masturbator for men, which means all you have to do is, well, slip in and relax. The shaft can recreate three different feelings on different parts of your male member, including sucking.

Bumps and lumps make for a fun time
This is all made possible by a variety of "nubs, nodules, bumps and ridges" decked out along the clamshell silicone shaft, which online retailer Lovehoney claims create a feeling that's better than the real thing.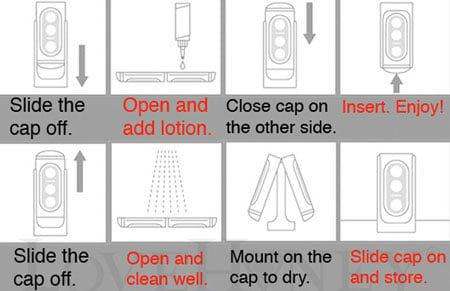 Idiot-proof instructions
Register Hardware knows you all love specifications, so here they are. The Flip Hole is 7in long, but can only safely accommodate a todger of up to 6.5in. The sleeve's diameter is also 3in.
The Tenga Flip Hole is available now online for £60 (€90/$120). Best not show it to the missus though, she might feel a bit redundant.
We've already put our request in for a Flip Hole to review, but if you've any ideas on what sort of benchmarks we should apply, please let us know…
COMMENTS
@ /\ AC
Because the mental images of you and the pocket wizard thing are not half as alluring.
Awww...
How come my girlfriend is allowed to have a whole knapsack full of this stuff and that makes her awesome, but if I even had one little flip-thingy behind the socks in my bottom drawer, that would make me creepy?
safely?......
Um, what the hell does it do to you if you abuse these rules, does it slap you and get mardy if you knock the the thing at the end that looks like krang?
And most important for Mac users ...
Does it come (no pun intended) in a glossy white?
Better names?
How about 'The Stranger'?