Cash'n'Carrion: A lean, mean, fighting machine
Reg merchandising tentacle reborn
We're delighted to announce this sunny afternoon the rebirth of Reg merchandising tentacle Cash'n'Carrion - which has undergone a complete overhaul and now boasts an improved shopping experience and a rack of new t-shirt designs.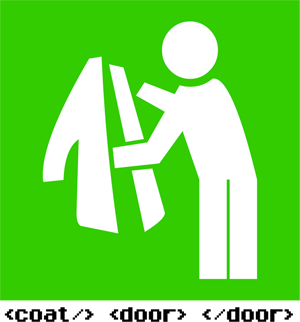 Our shirts are now printed to order by German cotton-botherers Spreadshirt, affectionately known at Vulture Central as Das Shirt. This allows us to carry a far greater range of designs than previously, as witnessed by our new Comments Corner, Geek Central and Signs o' the Times sections.
While the seasoned commenters among you will certainly enjoy the example seen here of one of our new products, old timers will be relieved to hear that Cash'n'Carrion is still home to BOFH and classic Register apparel.
Your feedback on the new shop is appreciated, so if you've got a comment or product idea, use our handy suggestion box. And yes - we are going to do mugs of selected designs which should be available in around a week. To keep up to date with new products, sign up for our merchandising newsletter. We won't sell your details to the Lads from Lagos, we promise.
Oh yes, nearly forgot. For a limited period, we're offering free delivery on all products. Just use the promotion code "Reg" in the voucher field in your basket and click to redeem. Happy shopping. ®