Microsoft readies XP for One Laptop Per Child computer
Windows-only XO timidly opens curtain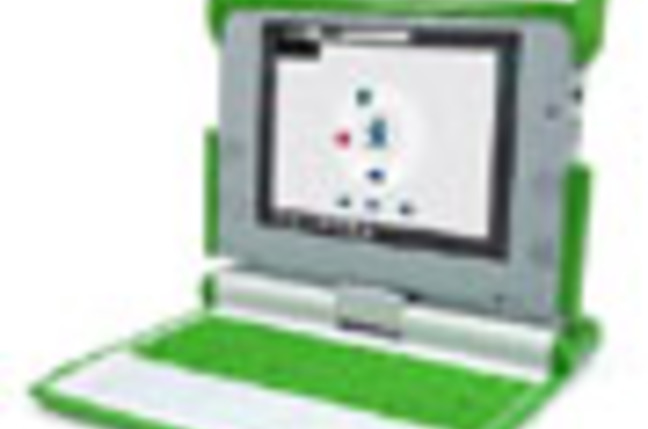 Microsoft has quietly released to manufacturing a tweaked version of Windows XP to run on the One Laptop Per Child XO computer.
Microsoft's marketing and communications wonk James Utzschneider offered some detail about its forthcoming release in a blog post late last week.
"Microsoft internally 'RTM'ed' the Windows XP version we are building for the OLPC XO computer. Windows on the XO looks like it is on track for availability in these types of national educational PC deals in September," he said.
"We still have no plans to make Windows available for individuals who bought an XO in the Give 1 Get 1 program though."
In May Redmond and the One Laptop Per Child (OLPC) foundation confirmed the XO laptop would be made available as Windows-loaded machines. That was Microsoft's first public acknowledgement that the firm was working on a port of XP for the distinctive white and green machine.
That followed OLPC project founder Nicholas Negroponte revealing in April that the group had reached a Windows-only agreement with the software giant, much to the chagrin of Linux fanciers.
Earlier this year Negroponte had called for the development of a dual-boot XO laptop with both Linux and Windows to give the world's poorest school kids the widest range of choice. However, under the Microsoft deal, it was agreed that an initial, limited run of $188-priced XOs will ship as Windows-only machines. ®
Sponsored: RAID: End of an era?