Southeast London is card fraud cesspool
UK danger zones named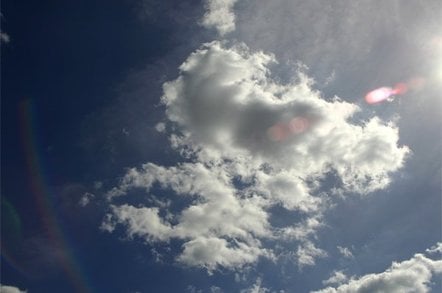 London is the biggest single centre for credit card fraud with southeast London - particularly Thamesmead (SE28) - becoming notorious as the place with the most fraudulent activity in the UK, according to a new survey.
An analysis of over 30 million 'good' and 'bad' card transactions over the first half of 2008 by anti-fraud service the 3rd Man and ID check service 192business.com aims to spotlight both fraud hotspots and how fraudsters ply their trade.
Outside of the capital, other fraud hotspots identified by the study include Manchester (5th) Romford (3rd) and Ilford (8th) in Essex, and Dartford (10th) in Kent. In the Midlands, Coventry (7th) is followed by Nottingham (9th), are also trouble spots. By contrast, Wales and Northern Ireland throw up relatively few incidents of credit card fraud, with only Cardiff and Belfast reporting notable levels of card fraud.
Since a previous analysis of fraudulent activity by postcode, carried out by Early Warning prior to its acquisition by The 3rd Man and published in September 2006, locations such as Liverpool and Kilmarnock have succeeded in reducing their levels of card fraud.
"This is because local policing activity has targeted these criminals and it's having a clear effect," commented Andrew Goodwill, a director at The 3rd Man. He supports calls by the House of Lords Science and Technology Committee to allow the public to directly report scams to the police, rather than going through their banks, which is leading to an under-reporting of cybercrime, he said.
Under-reporting
Users of 192business.com's customer ID check service said for every fraud that is reported, a nother eight attempted frauds go unreported and so are ignored by both police and the banks.
Prosecution of offenders is key to stamping down on card fraud which "despite its enormous costs to business and the economy, is not taken as seriously as it should be," Goodwill added.
The 3rd Man estimates that card-not-present fraud in the UK topped £500m in 2007, almost double the official estimate of £290.5m from APACS, if attempted fraud and fraud from non-UK issued cards is taken into account. Charge-back costs from failed transactions are placing a burden on merchants even if they don't appear in official figures from the banking industry, The 3rd Man argues.
Alongside the fraud-by-postcode survey, 192business.com has published a study of the latest techniques, based on interviews with convicted and unconvicted fraudsters.
It shows identity thieves are using ever more sophisticated and sly ways to steal our personal detail. New tactics include cultivating potential marks in chat rooms and recruiting poorly-paid bar staff to steal information and
Crooks typically test the validity of the card information they steal with low value transactions on charity websites and the like before making high-value purchases. Some fraudsters are brazen enough to use their own home address for purchases while others take far more care to cover their tracks, 192business.com found. Many fraudsters resell the goods they obtain on the black market. ®
Sponsored: Minds Mastering Machines - Call for papers now open