Ten Tech Toys for Travellers
Handy gadgets for great outdoors
HY Mini Wind Turbine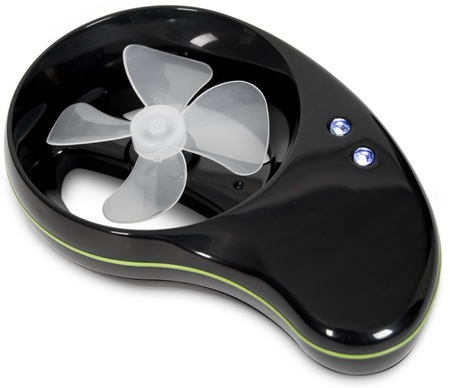 We've seen a few portable solar-panel devices that can be used to charge iPods and other devices using solar energy. But let's face it, they're not much use when the weather's as lousy as it has been this summer. A more reliable source of renewable energy here in the UK is wind-power, captured through the ingenuity of the HY Mini Wind Turbine.
The name is self-explanatory – the Mini Wind Turbine is simply a little fan that can pick up even a mild breeze and convert it into electrical energy. The energy is stored in a rechargeable battery so you can carry it around with you until you need to recharge your iPod, mobile phone or whatever. It includes a set of adaptors that will fit most types of handset or MP3 player, and for another £10 you can get a kit that lets you fix it to the handlebars of your bike. We kid you not.
Price £39.95
Available from Firebox
Reg Rating 85%
Kensington Contour Cargo Notebook Backpack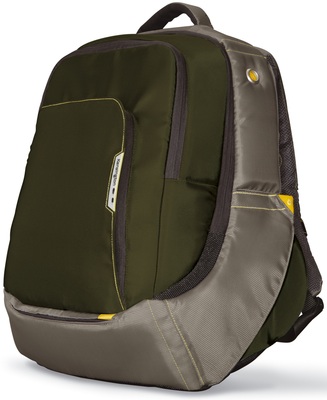 You'll need a decent backpack to carry all your gadgets when you hit the road, and Kensington's Cargo Contour Notebook Backpack is specifically designed for the techno-traveller. It includes a special padded sleeve to protect your laptop - up to 15.4in in size – though, of course, you can put other things in there as well. It's got a variety of handy pockets and pouches for carrying phones, MP3 players and other devices, as well as a headphone port so that you can listen to your music while you keep your MP3 player safe inside the backpack. The base of the pack is waterproof to keep everything snug and dry, and it has a special lumbar support to ease the strain on your back as you lug all your techno-toys around with you.
Price £46
Available fromKensington
Reg Rating 80%
Sponsored: Minds Mastering Machines - Call for papers now open
Next page:

LaCrosse Meteotronic WM5000