Ten Tech Toys for Travellers
Handy gadgets for great outdoors
Round-up It may be hard to believe what the Met Office tells us, that we're about to get an entire month's rainfall in a single day, but the summer holidays are well and truly upon us. So it's time to start packing the bags and stocking up on the latest tech toys that you can take on holiday with you.
If you stay here in the soggy old UK we've got rugged outdoor GPS devices, waterproof camcorders and wind-powered widgets such as the Freeplay radio or the Mini Wind Turbine. Head off to sunnier climes and you can use a Slingbox to watch your favourite TV shows anywhere in the world, or the Nimzy Vibro Max to play your tunes.
So wherever you go, or whatever you do, here are the must-have gadgets for your outdoor pursuits this year.
Flip Ultra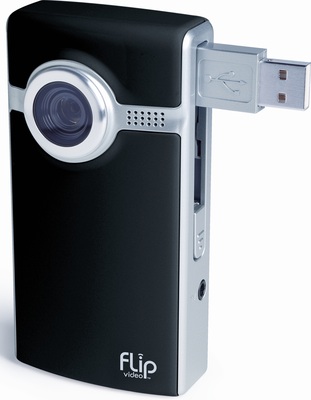 The Flip miniature camcorder is one of this summer's hottest gadgets. Most digital camcorders are so complicated you need a degree in nuclear physics to use them, but this pocket-sized wonder is designed to be simplicity itself. You just press the Record button to start recording, and then press Stop when you're done. That's it. The unit focuses automatically and is designed to cope with low-light conditions at parties or in pubs, so all you have to do is point it in the right direction and let it do its stuff.
The Flip has 2GB of memory built into it, which should be enough to capture one hour of video. It has 640 x 480 resolution – not exactly HD but fine for some quick holiday shots – and 2x zoom. When you're finished shooting, a little USB connector folds out of the unit so that you can transfer your video onto a PC or Mac for editing or uploading to YouTube.
Price £99.95
Available from Firebox
Reg Rating 90%
Freeplay Mini Solar Wind-Up Radio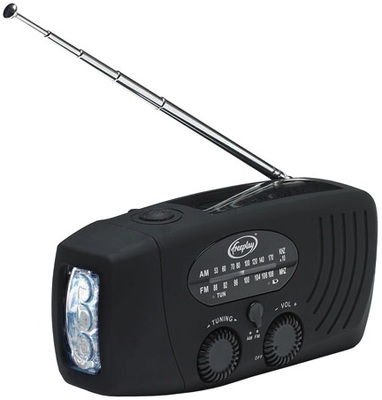 The Freeplay is a kind of eco-friendly Swiss Army knife of a device. It's a compact AM/FM radio that can run off solar power or – as it's chucking down as we write this – you can pull a little hand-crank out of the back of the unit and wind it up manually. It's also got a torch built into it, and even a mini-USB connector that you can use to charge a mobile phone - though you may need an additional adaptor, depending on the type of handset you have. The radio will run for about 12 hours when fully charged. However, a 60-second crank – if you'll pardon the expression – will keep the radio going for about 20 minutes, as well as running the torch for half an hour, or giving your mobile another two or three minutes of talk-time. Prices start at £19.95, but there are more expensive DAB and multi-band models available as well.
Price from £19.95
Available from Ethical Superstore
Reg Rating 90%
Sponsored: Minds Mastering Machines - Call for papers now open
Next page:

HY Mini Wind Turbine