Watching the security landscape
Stay safe with Vulture Vision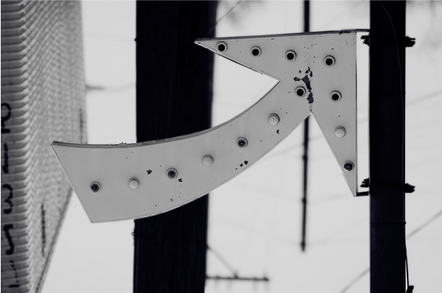 RegCast It's a proud day here at El Reg - behold our first live video webcast, now snugly fitted into the archives and available for your delectation. We took an unflinching look into the evolving security landscape, and we'd like to invite you to take a good hard stare too.
Headed up and moderated by our man Tim Phillips, the event examined in-depth the current threats we all face, and the avenues we should consider to help achieve greater levels of protection.
Ensuring Tim wasn't sweating it out in the studio by himself, MessageLabs Chief Security Officer Mark Sunner and Jon Collins from our pals at Freeform Dynamics brought their expert knowledge and advice to the proceedings.
Mark kicked things off with a close look at the significant security threats doing the rounds of late, highlighting where the new holes are opening up in our defences and reminding us of the urgent need to plug them.
Jon Collins followed with some straight-talking advice on mitigating the risks. The event wrapped up in proper fashion with the ever-popular Q&A providing answers to your pressing questions.
For those of you who missed out on this very positively-received event, here's your chance to catch up. Hopefully you'll take something from it, whether it's new ways of improving your own situation, or a little back-up for when you're speaking to the powers that be. Enjoy. ®
Sponsored: Minds Mastering Machines - Call for papers now open