Asus Eee Box UK desktop debut delayed?
Even as 10in Eee 1000 lands in Blighty
Updated The UK debut of Asus' Eee Box desktop PC appears to have been put back a month. Originally scheduled for an August arrival, it's now showing up on retail websites with a late September release date.
Meanwhile, Asus said stocks of the Eee PC 1000 10in laptop have been taken off a ship and are speeding toward stockists even as we speak. Well, sort of. It's arrived, though as yet many retailers are still not listing it as available.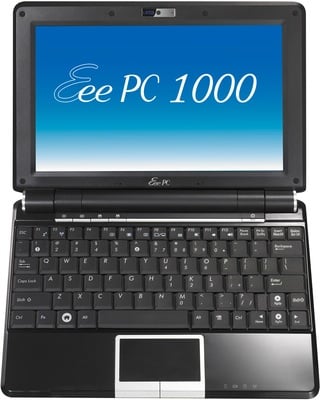 Asus' Eee PC 1000: Linux release more costly
Linux buffs aren't going to be happy either way. Asus confirmed that the Linux version carries a recommended retail price that's £20 higher than the Windows XP model.
The Eee PC 1000H incorporates an 80GB hard drive and comes pre-loaded with XP. Asus' recommended price is £349. However, the Eee PC 1000, which is the Linux-based model and comes with a 40GB solid-state drive, has a recommended price of £369.
The only difference between them is their storage medium and OS. So clearly, even with the cost of Windows, that 80GB HDD is significantly cheaper than a 40GB SSD. Why, we wonder, isn't Asus offering a Eee PC 1000 with the 80GB HDD and Linux.
If Asus did, we'd expect the machine to be priced at £319 or less, which we're sure would appeal to rather more Linux fans and others than the 40GB model will - and yet cost the manufacturer not a bean more.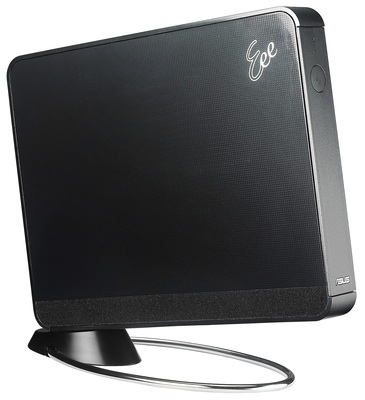 Asus' Eee Box: delayed to September?
Both 1000s are based around a 1.6GHz Intel Atom processor, and come equipped with 10in, 1024 x 600 displays, 1GB of DDR 2 memory, 802.11n Wi-Fi, 10/100Mbps Ethernet, VGA out and three USB ports. Both are available in a choice of black or white chassis colours.
But back the their desktop sibling, the Eee Box B202. It has the same innards as the 1000H, though the Ethernet's upgraded to Gigabit, and there's a DVI port instead of VGA. When Asus announced the product last month, it said the product would ship in August.
However, Play.com is currently listing the £220 product's release as 21 September. Clove has the B202 listed but with no official release date. One other site, Nexus13.com, has it down as due in August, but Play tends to be fairly reliable on this sort of thing.
We asked Asus to comment on the alleged release date, but it didn't respond to our request.
Update
Asus has now confirmed the Eee Box will be shipping in September.