iPhone 2.0 unlock tool released, tested
Handset hacked
PwnageTool may also ask you for Bootloader code. It didn't ask me, possibly because I'd already placed the files on my desktop.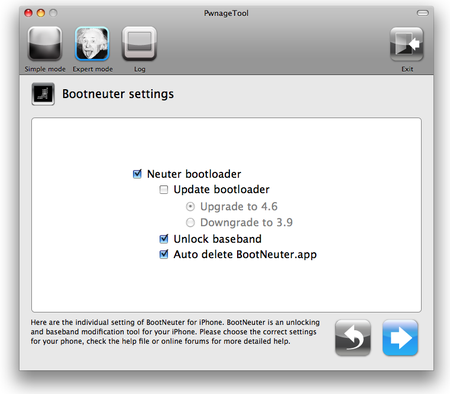 Options for advanced users
I waited about five to ten minutes while the utility did its stuff, only to have PwnageTool tell me my iPhone wasn't in DFU mode. I went through this process a couple more times before I spotted a note on the iPhone Dev website that if you see a 'failure to prepare x12220000_4_Recovery.ipsw' error, you need to add a folder called Device Support into the iTunes folder within the Library folder that's part of your Home folder.
I opened PwnageTool's log drawer and, sure enough, that was the message I was getting at the end of the process.
Moral: read forum posts thoroughly before proceeding, and make sure you click PwnageTool's Log button so you can monitor what's going on.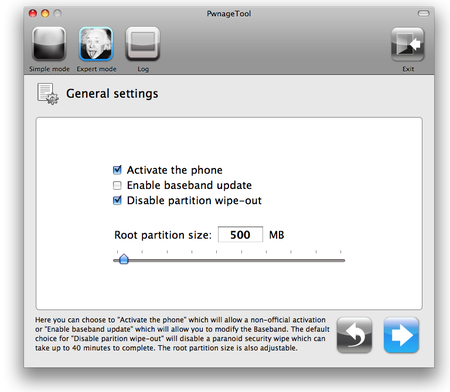 Expert mode continued
I created the missing folder and had one more go. This time it worked as anticipated - PwnageTool told me to turn off the iPhone then guided me through starting it again in DFU mode, so I probably didn't need to do this first.
Once again, iTunes told me the iPhone was in recovery mode, and this time, after clicking OK, I clicked on the Restore button while holding down the Alt key. This lets you manually select the firmware restoration file - I chose the one on the desktop put there by PwnageTool.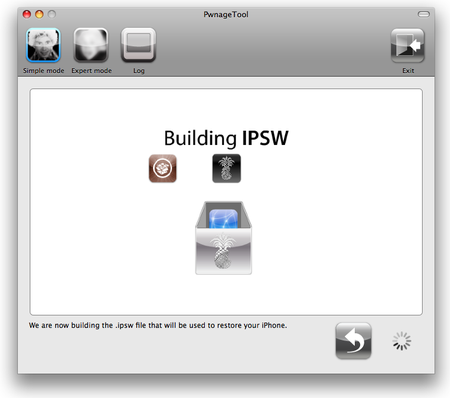 Here goes...
iTunes copies across the tweaked firmware, verifies it and installs it. The handset restarts, and runs BootNeuter 2.0, which adjusts the phone's start-up code and its baseband software. When it told me it had done so, it immediately rebooted the handset.
Once it had started, the iPhone immediately connected to my network. Rather than restore the phone's contents from a back-up, I chose to treat it as a new device and sync over data, music and movies afresh.
So far, for me, it's all held up, and I've even downloaded a couple of freebies from the App Store, all without a hiccup. Still, using PwnageTool isn't as easy a process as ZiPhone made unlocking the old iPhone. And some users have had problems getting the app to run at all. If you choose to proceed, do so with caution.
Related Review
Apple iPhone 3G
Sponsored: Minds Mastering Machines - Call for papers now open