Economic downturn pushes up Q2 PC shipments
IDC warns bubble will burst as global economy dips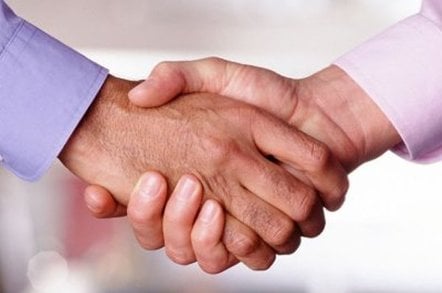 Global PC shipments rose faster than expected in the second quarter, buoyed by strong demand in emerging markets and price drops in the US and Western Europe, according to analysts.
Research firm Gartner, which had predicted 11.2 per cent growth for Q2, said worldwide computer shipments increased 16 per cent from the same period a year ago to 71.9 million PCs.
Technology research house IDC, meanwhile, found a 15.3 per cent rise, to 70.6 million computers for the quarter.
Demand for PCs in China, Brazil, India and Russia continued a growing trend that helped bump up worldwide sales in Q2, said Gartner analyst Mika Kitagawa. An increased number of computers per home was also a factor due to a rise in the popularity of laptops.
Kitagawa added that Gartner hadn't foreseen the economic downturn in mature markets having a positive impact on shipments. The analyst firm had forecast less that two per cent growth in the US, which is currently facing mortgage and credit market unrest. However, slashed PC prices ignited a 4.2 per cent rise in US shipments.
IDC's quarterly PC report director Loren Loverde was less enthusiastic about the role played by aggressive price competition in the computer market, though he did acknowledge it as a factor.
Loverde warned that mounting economic pressures will impact PC market growth, and said IDC expected shipment growth to decline over the next year. The company forecasts 13.4 per cent growth in worldwide shipments in 2009 and 12 per cent in 2010.
The two research firms agreed that Hewlett-Packard retained the top spot in the global market for number of computers shipped in Q2. But Dell, which has been expanding its retail and channel operations over the past few quarters, also had reasons to be cheerful, scoring higher for the quarter growth than HP.
According to Gartner Dell shipments were up 22 per cent, while HP's rose a slower 17 per cent. HP's market share remained around the same as in the same quarter last year, at 18.1 per cent. Dell boosted share to 15.6 per cent from 14.8 per cent in Q2 2007.
IDC said that Dell grabbed the lion's share of shipments in the US with 32 per cent of the market compared to HP's 25 per cent for the quarter.
Taiwan-based Acer, China's Lenovo and Japan-based Toshiba each grabbed less than 10 per cent market share and rounded off the top five lists for both IDC and Gartner.
According to Loverde, Apple ranks just outside that coveted list at number six on global computer shipments. However, in the US it tied with Acer for number three with 7.8 per cent share of the market. ®
Sponsored: Minds Mastering Machines - Call for papers now open