Nintendo hints at MotionPlus Remote integration
Dongle to be built into controller?
Nintendo's hinted that it may integrate MotionPlus into future incarnations of the Wii's Remote rather than offer it separately.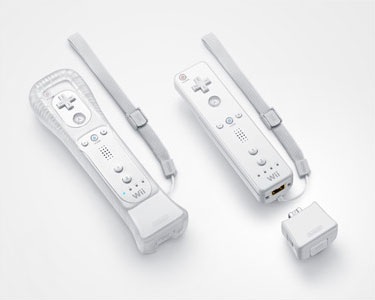 MotionPlus could soon be built into the Remote
MotionPlus is a small unit that plugs onto the end of the Remote in the same port usually used by the Nunchuk. The add-on contains sensors that provide a higher level of motion-sensitivity than those in the Remote, allowing the Nintendo console to detect "every slight movement players make with their wrist or arm".
The add-on was unveiled earlier this week at the E3 gaming conference in Los Angeles. But since then Katsuya Eguchi, Director of Nintendo Entertainment Analysis and Development, has indicated that the firm's considering a version of the Remote that integrates MotionPlus.
"We're always looking at how hardware should evolve and where we should take it," said Eguchi. "Unfortunately, I don't have a definite direction to give you today, but it's something we'll be looking at," he added.
Sponsored: Minds Mastering Machines - Call for papers now open