Airshow Blighty hits town - 100 years of UK powered flight
Robots, babe drops, space pods, greenwash and all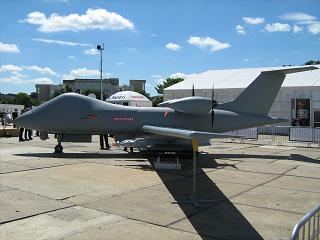 And something new from BAE - article to follow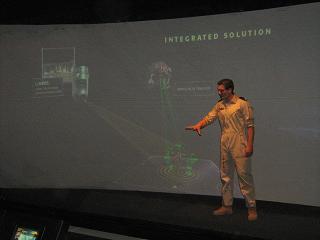 How many Bothans died? I'm not quite sure, sir

The US roboplane flotilla - here in force
And there's a whole lot more techno madness in store - check back for the British-Italian astronaut escape pod (apparently promoted by an all-female Italian parachute team), the F-22 Raptor stealth fighter, the world's first supersonic stealth jumpjet with its British test pilot and various other old Reg friends. One should also note that if you're interested in robotics, you should come to Farnborough rather than a robotics show - this is where the droid action is.
If you have no interest in any of that stuff - killer robots, Italian lady parachutists, hovering stealth fighters, escape pods - you seem very strange to us. But don't worry. If that's how you feel just avoid the Farnborough tags, and the iPhone coverage will continue uninterrupted. ®
* Nobody is complaining about this more loudly than the Brits.
Sponsored: Minds Mastering Machines - Call for papers now open