El Reg net closes on Street View fleet
Third Orwellian Opel spotted in Brum
Updated It's hats off this sunny Friday to spycar-spotter Andrew Peters, who's clocked a third Street View Orwellian Opel prowling the outskirts of Birmingham (here to be exact):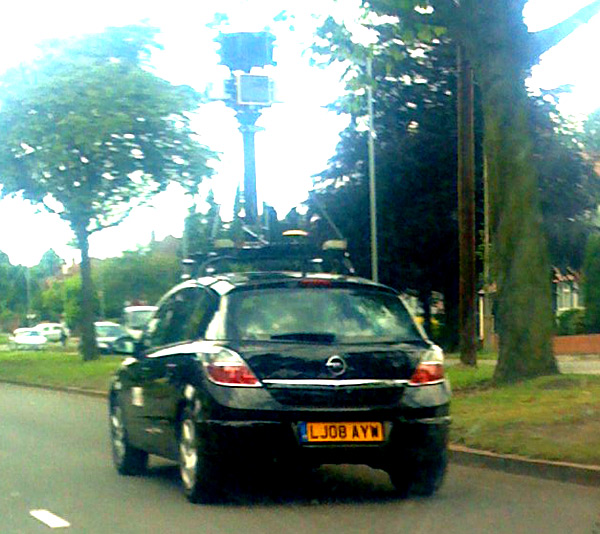 We can now confirm that Brum, in common with Edinburgh*, Inverness and London, has fallen to Google's all-seeing eye.
As soon as we've got a few more snaps of the search monolith's roving spycar fleet, we reckon we might do an interactive map mashup to plot Google's inexorable rise to world domination. At least it'll give us something to do while waiting for the inevitable midnight knock on the door from the Googleplex thought police. ®
Update
It's worse than we thought. Here's yet another Googlemobile parked this morning in the centre of Birmingham and caught off guard by Craig Everitt: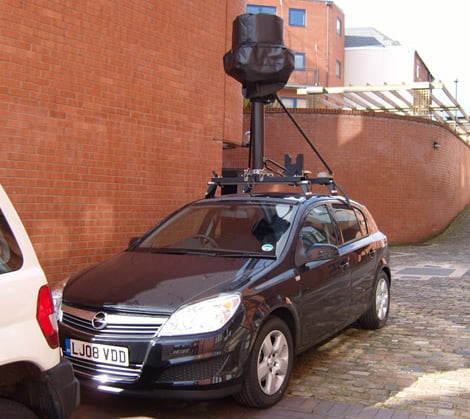 Bootnote
*Excellent work there by bigmouthmedia. Thanks to Andrew Girdwood for the tip-off.
Sponsored: Minds Mastering Machines - Call for papers now open