MediaMax/Linkup falls out of the cloud
San Diego storage startup goes titsup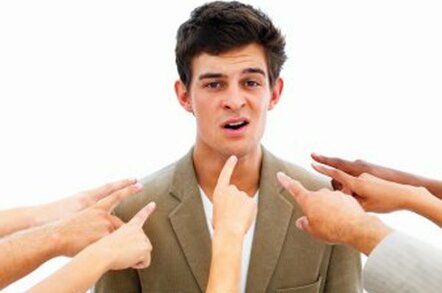 Notorious San Diego, California-based startup The Linkup (aka MediaMax) has gone titsup.
The company announced on its website on Wednesday that it was closing its doors and confirmed that users of the storage site will be unable to access their files after 8 August.
In April the firm chimed on its blog that it could "become the #1 platform for people to share files and maintain large file collections and backups". It even introduced a new "Social Storage" concept – a storage-centric social networking site.
However, The Linkup's sudden demise has demonstrated just how ephemeral cloud computing can be. Since its 25 April re-launch the site has been beset by uploading cock-ups, major system downtime processing delays and lost data, much to the chagrin of the firm's paying customers.
The company has been positively Bournian in the endless name changes it has undergone in its turbulent history. It began life as Streamload in the first half of the decade, morphed into MediaMax, and then became The Linkup in April. But it failed to successfully transfer files customers had stored on MediaMax over to its latest venture.
"It was not possible to satisfactorily complete the move of files from MediaMax to The Linkup as we had expected, and as a result cannot offer a service that meets your expectations and our business requirements," it said. "This is a very disappointing outcome for us, and we know it has been a frustrating experience for many of our customers."
The firm said that customers' personal details, including username and billing information, will be deleted on Friday, 8 August, 5:00pm PDT. It has urged users to download files from their account before it pulls the plug for good. ®
Sponsored: Minds Mastering Machines - Call for papers now open