Polaroid 'inkless' handheld photo printer hits UK
Polaroid's handheld picture printer, the PoGo, has gone on sale in the UK with the promise of straight-from-camera inkless printing.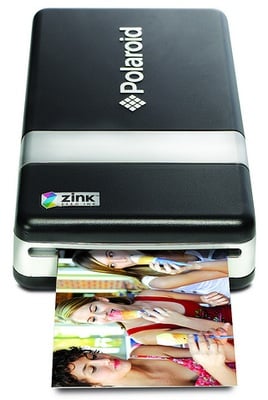 Polaroid's PoGo: look, ma, no ink
Announced earlier this year, The PoGo isn't much bigger than your average compact camera. It measures 120 x 72 x 23.5mm and weighs 226g, though the weight goes up when you slip in a pack of 3 x 2in sticky-backed photo paper.
The paper contains layers of cyan, yellow and magenta pigment crystals which the PoGo activates with heat when you press the Print button. It's a technique developed by US company Zink - for Zero Ink. According to Polaroid, the technology makes for "smudge-proof, water-resistant, tear-proof and fade-resistant" prints.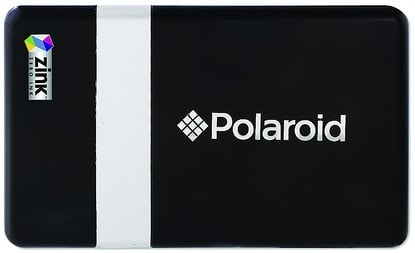 Wired and wireless
The PoGo gets snaps to print from cameras connected by USB 2.0, or from phones talking to it over a Bluetooth wireless link. The printer has a built-in battery so it's good for making prints on the go, though Polaroid admitted you only get around 15 prints per charge.
Each print takes around a minute to appear from the moment you hit Print on your device, the company said.
Available now, the PoGo retails for around £100. A 30-sheet pack of paper will set you back around £7.
COMMENTS
Not too bad at all
23p is not too bad a price to pay for such a small, highly portable device. The lack of ink and the permanency of the print will also make it a must have gadget.
Great for amateur photographers to get a general 'feel' for lighting and perspective that are normally only available to pro's using traditional Polaroids. I can see it being good for art/architecture students or for a novelty at parties.
Or for just about anyone on the go!
Cost per (tiny) print
23p per print that's a quarter the size of anyone else's and doesn't even match the aspect ratio of most consumer cameras so will either waste that minuscule space or be distorted to hell?
No ta. I suspect if I was given one I would test if it lived up to its silly name, by throwing it out of the window and seeing if it bounced.