Street View spycar prowls Inverness
Caledonia falls to Orwellian Opel
Hot on the heels of reader Ziad al-Hasso's clocking of Google's Street View spycar in London, Scott MacLeod brings us chilling evidence of the search monolith's ambitions to expose the entire UK to international scrutiny: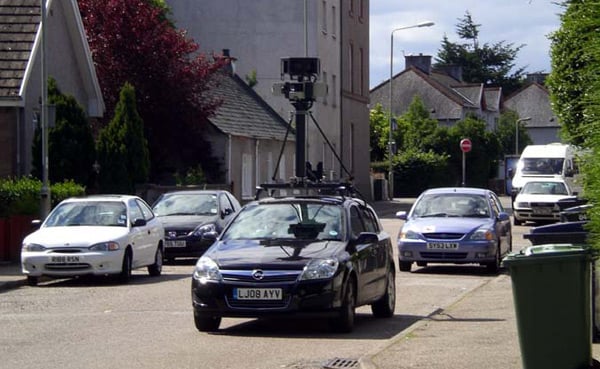 The vehicle in question was snapped around two weeks ago in Inverness, and if you compare the number plate with that of the London snoopmobile, it's clear Google has an entire fleet of Opels sniffing around Blighty's highways and byways - as confirmed by other recent sightings in Birmingham, Cardiff and Edinburgh.
Concerned citizens are, however, not going to take this invasion of Orwellian budget family cars lying down. Privacy International has raised the matter of Street View with the Information Commissioner's Office, and an ICO operative yesterday confirmed to El Reg: "Yes, we have received a complaint about this and we are looking into it. We are contacting Google to get more details of the scheme." ®
Sponsored: RAID: End of an era?