Panasas teams with Penguin on clustergasm
Mad Scyldz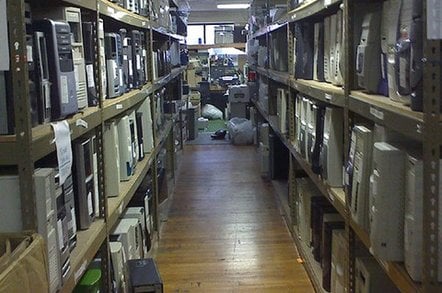 Clustered storage system vendor, Panasas, is teaming up the Linux cluster house, Penguin Computing, to — well, obviously combine some of the former's goodies with the latter's.
The pact will marry Panasas' ActiveStor parallel storage system with Penguin's Scyld ClusterWare management software and servers.
The union's spawn is described as a "powerful compute and storage solution" for high performance computing (HPC) customers. (That's your usual rabble of manufacturing, government and academic organizations, along with some big business types in, say, oil and gas and media.)
The theory goes that Panasas provides parallel storage made for handling huge volumes of data, while Penguin puts in its cluster management suite to make managing lots of gear simpler.
You can buy the technology pairing today and join several government and commercial sites, Panasas claims.
Panasas has found a niche for itself selling clustered NAS boxes to big companies demanding equally engorged I/O throughput. That's not to say this "niche" is a virgin road untraveled. Competition includes the big vendors EMC, NetApp, and other start-ups like Isilon. Still, the company has carved out a place for itself with some meaty systems and customer wins.
A partnership with Penguin is intended to lower the complexity of wrangling clustered environments so customers can get back to thermodynamicistizing, or whatever they do behind closed data center doors. ®
Sponsored: Minds Mastering Machines - Call for papers now open