Drobo storage 'robot' to deliver music, movies to UPnP devices
Content serving software coming
Data Robotics, developer of the Drobo storage "robot", will release code later this month that will allow the unit to stream content to UPnP and DLNA devices.
Drobo is an exapandable external hard drive system that uses proprietary data resillience techniques to ensure that if any of the HDDs installed fails - it can take up to four SATA drives - your files aren't lost.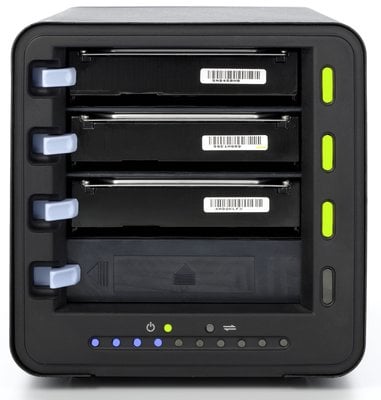 Data Robotics' Drobo: run out of space, swap in bigger drives
The DLNA (Digital Living Network Alliance) application requires the DroboShare add-on, a box that connects the USB Drobo to a local network. To date, it's only made the storage system accessible as a file-share, but the new software will allow DLNA devices, such as the PlayStation 3 and Xbox 360, to access and play content stored on the Drobo.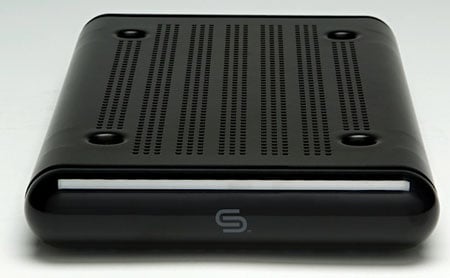 DroboShare; NAS add-on
The DLNA server software has been in development for some time, and is currently available to folk willing to sign up and download Drobo's DroboShare SDK.
However, Tom Loverro, Data Robotics' Director of Product Marketing, told us late last week that the software will be released to all DroboShare users on or around 15 July. The software takes advantage of new DroboShare firmware, which will also be made available in that timeframe.
Related Review
DroboShare network storage 'robot'


Sponsored: Minds Mastering Machines - Call for papers now open