TVonics MFR-300 micro digital TV set-top box
Bringing digital to Scart-free tellies
Installation, then, is just about connecting the MFR-300 up, and sticking the IR receiver to the top or side of your telly. There's a double-sided sticky pad in the box for just this purpose, and two complementary strips of velcro for fixing the MFR-300 itself to the back of your TV.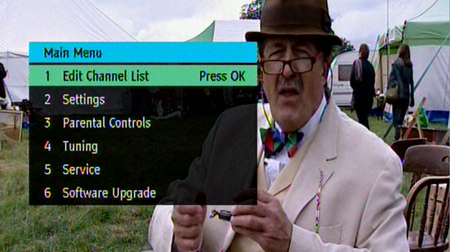 All the features you'd expect from a set-top box
Doing so exposes TVonics' only design flaw: the biggest faces of the MFR-300 are curved, so you can ever get an entirely flush fit against the TV. But at least the use of velcro means you only need a small area of contact to keep the device in place.
The MFR-300 sends out its picture on analogue channel 38 - though you can change this in the device's settings - so all you have to do is tune your TV accordingly and keep it there. You can toss the TV's remote, if it has one, and rely exclusively on the MFR-300's own controller. It's a shame the MFR-300's remote can't be programmed to turn your TV off too.
You may not even need the IR pick-up. It's included in case you want to stuff the MFR-300 right behind your telly, but since the Freeview box has a built-in IR receiver too, you can fix it to the side or top of your TV and point the remote in its direction.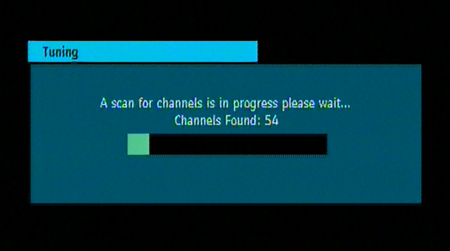 Auto-tunes on start-up
The first time it's powered up, the MFR-300 sits and waits for you to OK a channel search. It runs through the range quickly and efficiently, and you're ready to start watching in almost no time at all. The remote is good, and provides access to the full array of Freeview features.