El Reg procures OGC mousemat
Cracking stuff
LogoWatch exclusive We're absolutely delighted this morning to bring readers concrete proof of the Office of Government Commerce's rebranding folly, in the form of this splendid mousemat: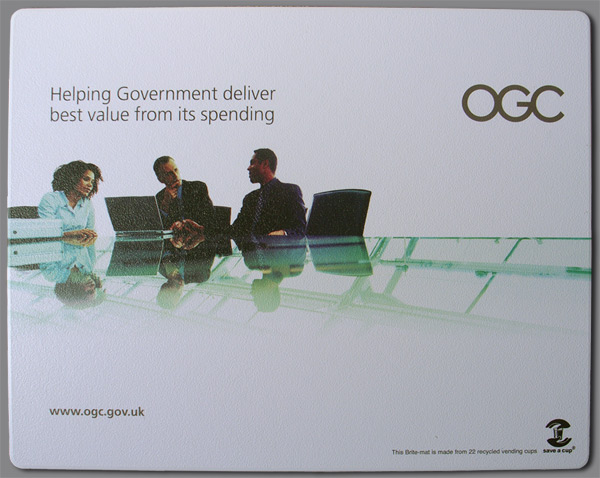 When we first reported the OGC logo outrage, our inside source claimed the government tentacle had already spunked a not inconsiderable sum on rebranded knick-knacks before coming to the horrible realisation that something had gone terribly, terribly wrong.
Well, we now have the proof - lovingly crafted from no less than 22 recycled vending cups, in case you were wondering.
Interestingly, and despite an OGC spokesman's insistence that the department would roll out the new logo come hell or high water, its website has yet to adopt the new brand frontage. Which is a bit of a shame, we reckon, because it's cracking stuff. ®
Sponsored: RAID: End of an era?