Overland snatches Adaptec's Snap Server biz
Free at last with a virtual fire sale
The acquisition immediately adds approximately $18 million in annual revenue to the company's run rate, which should provide Overland with the ability to leverage its existing sales force, marketing resources and infrastructure.
Finally, the acquisition contributes a significant amount of proprietary intellectual property (IP), which should strengthen the company's intrinsic value, along with a strong and cohesive development team to promote further growth of the Snap Server product line.
LoForti said: "We believe that the cross-pollination of existing Overland IP with the Snap Server IP will yield innovative features and products that will strengthen all our product offerings individually, as well as improve their interoperability. Snap Servers are pervasive in the marketplace and we intend to leverage this position to continue the Snap tradition of simple, reliable, easy-to-use appliances."
"We also plan to extend the Snap reach by exploring emerging market segments such as the ever-increasing demands for high-performance, cost-effective, scalable file-based storage to accommodate the rapid rise of video surveillance and video archiving applications. Although the acquisition initially will negatively impact our P&L, our goal is to make the Snap business cash-flow positive by the third quarter of our fiscal year ending June 30, 2009."
Overland Storage will take over control of all existing Snap Server networked and desktop storage appliance assets including licenses, patents, existing product inventory and fixed assets and assume customer support obligations. Approximately 50 Adaptec employees will receive offers to join Overland Storage effective June 30, 2008. These employees will remain in the same facility in Milpitas, California which Overland is subleasing from Adaptec.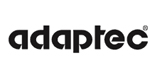 Where does this leave Adaptec? It offers a comprehensive product family based around a Unified Serial Architecture that allows VARs, OEMs and IT organizations to create storage products using SAS (performance) or SATA (capacity) disk drives or both. It will continue to focus on iSCSI market opportunities, and the development of new technologies for integrating high-value, competitive advantages into its RAID controller and HBA products lines. It is also working to expand its global sales channels and strategic partnerships within the data storage ecosystem to increase its visibility in strategic markets.
Bottom line: For $3.6 million Overland Storage has bought an $18 million/year run rate NAS business and strengthened its hand in the primary drive array SAN storage market and gained a pool of NAS talent that could help its REO disk-based protection line and provide a product development springboard into new areas such as video surveillance storage as well.
Copyright © 2008, Blocks & Files.com
Sponsored: Minds Mastering Machines - Call for papers now open