Sony Ericsson Cyber-shot C902 cameraphone
Happy snapping
We were accosted by a further sense of foreboding when we saw that the C902 has an LED "flash". Images of breasts on bulls sprang to mind unbidden as we are of the opinion that one of the defining elements of a high-end Cyber-shot phone should be the presence of a Xenon flash that can at least make a half decent fist of low-light photography.
Thankfully, screen shrinking camera UI and useless LED flash aside, the C902 is every bit as good a daylight camera as the K850i. This shouldn't really come as a shock as all the important bits of the cameras in the two devices are, as far as we can gather, identical.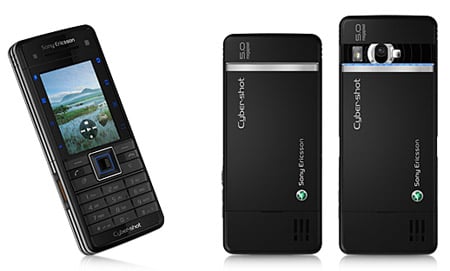 A little lighter and a little thinner
A few quick and dirty full-auto snaps underlined this. In the shot of our favourite accident black spot, the K850i rendered the more realistic colours, but only by a small margin, while a snap of a pasta pot merely served to underline that LED flashes don't chuck out enough light and what they do tends to mess up the colour balance.
The only important camera firmware addition to the C902 is the inclusion of a face-recognition setting that prioritises the autofocus on the most significant facial image in-frame. However, in the spirit of give with one hand, take with the other, the C902 has to make do without the K850i's manual ISO settings.
Time between shots was a tiny bit slower with the C902 than the K850i – with the latter we could get a picture every 6-7 seconds as opposed to closer to every 8-9 with the former.
Sponsored: Minds Mastering Machines - Call for papers now open