Sony Ericsson Cyber-shot C902 cameraphone
Happy snapping
Furthermore, we found ourselves touching the video-mode button inadvertently on more than one occasion. The K850i's slider control that moves between photo, video and gallery modes is a far better solution to this prticular problem.
All this left us with the vague feeling that the screen has been shrunk for no other reason than that Sony Ericsson decided not to give the C902 a keyboard layout as radical as that found on many of its other currently available phones and so has had to foist the camera controls onto the screen.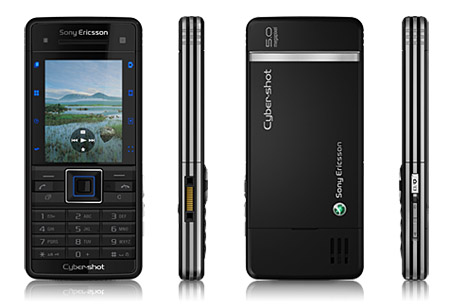 The screen has shrunk a bit
Maybe we are seeing here the curse of the focus group - the rather odd looking, if effective, keyboard designs on some recent Sony Ericssons are not going down well with the punters. The problem with focus groups is that you tend to end up with New Labour - a wholly ineffectual compromise that pleases nobody.
Whatever the reason, on a cameraphone this all seems pretty daft as we reckon it's a safe assumption that users are going to want to show people their photographs on the device they took them with and so will want as large a screen as possible. Even more strangely, the handset below the C902 in the new Cyber-shot hierarchy, the 702, actually has a larger, 2.2in screen.
Something else Sony Ericsson needs a ticking off for is the Photo Mate application. This is actually a rather handy interactive photo tutorial. The trouble starts when you get to the bit about the Twilight Portrait function... because the C902 doesn't have a Twilight Portrait function.
Sponsored: Minds Mastering Machines - Call for papers now open