Sony Ericsson Cyber-shot C902 cameraphone
Happy snapping
Fair enough, but with 16GB and 32GB Micro SDHC cards on the horizon – ish - that reasoning surely still applies? Bottom line, if you have a Micro SDHC card in your K850i and want to change to a C902 you are ever so slightly stuffed.
Camera functions aside for the moment, in day-to-day use the C902 is as near as darn it identical to any number of recent Sony Ericsson handsets. The only menu update over the K850i worth mentioning being that you can now access the RSS hub and games via the Media menu.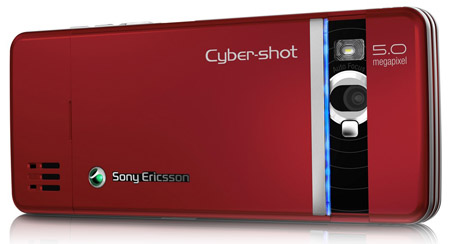 The 5Mpl snapper is reasonable
Access to the camera functions has made Sony Ericsson adopt a rather curious compromise when it comes to the C902's screen. Put it side-by-side with the K850i and you expect the new handset to have a slightly larger screen, or at the very least one the same size, but the C902's screen is actually a fifth of an inch smaller, corner to corner.
This reduction in size is necessary to accommodate the eight dedicated touchscreen buttons that appear above and below the display in camera mode and that have the slightly odd side-effect of making the screen look far too small for the phone when it's not in camera mode.
Four of the camera controls - shoot mode, scene selection, timer and flash - are the same as the dedicated controls that appear above the 3, 6, 9 and # keys on the K850i when in camera mode. The other four - photo mode, video mode, gallery and focus mode - arguably don't need to have dedicated controls at all.
Sponsored: Minds Mastering Machines - Call for papers now open