Motorola develops Kodak cameraphone
Five-megapixel snapper/talker
Motorola has finally spoken-up over rumours that it's developing a mobile phone with camera giant Kodak, and has unveiled the Motozine ZN5 handset.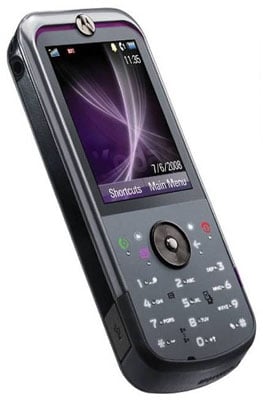 Motorola's ZN5 sports a Kodak 5Mp camera
Rumours about the phone first emerged back in May, although until now very little was known about it. But, Motorola has since confirmed that the ZN5 sports a Kodak five-megapixel camera with Xenon flash and auto-focus.
Motorola claims the ZN5 "puts image capture first" and the phone includes several photography focused features, such a multi-shot mode and image stitching function. Pictures can also be accessed directly through the home menu on the phone's 320 x 240 pixel resolution display.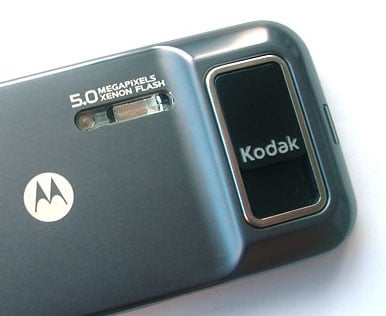 Kodak imaging software is thrown-in
Images are stored on Micro SD cards of up to 4GB, but can be moved elsewhere through a USB connection, over Wi-Fi or with Bluetooth. Kodak's EasyShare software is thrown-in too for image organisation, editing, searching and sharing.
Motorola hasn't forgotten that it's good to talk though and has equipped the phone with CrystalTalk technology, which the firm states will "help callers hear and be heard" in noisy environments.
The ZN5 will first be released in China next month, with a global rollout expected sometime after. A specific UK release date or price hasn't been seen yet.
COMMENTS
Re: Telling bones?
Ah, but the only thing stated as "thrown in" is software. That's squishy and won't cause damage.
Telling bones?
I'm probably unique in that I expect a mobile phone to be just that, not a mobile Discoteque, pjtographic studio, games room etc BUT, would it be better not to THROW things into such a delicate instrument in order to avoid damage?
Could be a goer
Real flash (take note lazy journos) and sensible megapixellage for the unspecified but inevitably tiny sensor size. I wondered what (if any) zoom facility there was other than pointless digital zoom, and found this on the Motorola website:
"Fixed optical zoom lens"
I'll take that as a yeah-but-no-but...