Samsung unveils eco handset duo
Bio-plastic casings and battery power alarms
Samsung is on a mission to keep our planet clean, and it's starting at base-camp by launching two mobile phones that it claims are more environmentally friendly than the average handset.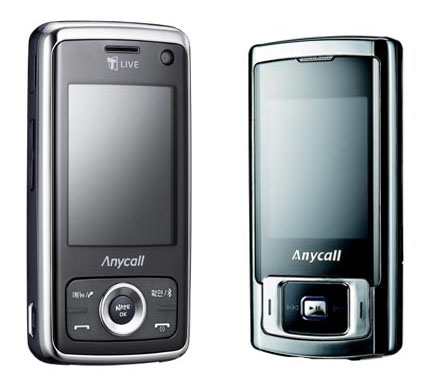 Samsungs eco-friendly phones: the W510 (left) and F268
The W510 could be a tree-hugger's phone of choice, seeing as though the device is constructed from a "bio-plastic" material that, according to Samsung, is naturally extracted from corn rather than hydrocarbons.
Use of heavy metals such as lead, mercury and cadmium, has been eliminated from the W510's construction. Samsung also opted for a water-soluble coating on the phone - let's hope users' palms aren't too sweaty.
The second handset, dubbed the F268, doesn't contain any Brominated Flame Retardants or PVC, and Samsung claimed the same can be said for the phone's accessories, such as the charger.
Rival handset manufacturer Nokia also recently unveiled an eco-friendly charger, which is said uses 94 per cent less power to charge up a handset than the US Energy Star specifications require. But Samsung's F268 has the added eco benefit of an alarm function that reminds users to unplug their phones when the battery is fully charged.
Very little has been said about either handset's technical capabilites yet, but pictures suggest that both are touchscreen operated. The W510 also has a user-facing camera, while the F268 appears to boast a Samsung Soul-esque menu key.
Both phones will be launched in China this month, but a UK shipment date or price hasn't been provided yet.
Samsung has a lot of work to do if it wants to remain one of the top eco-manufacturers. Greenpeace recently awarded the company joint first place, along with Toshiba, in a report studying the environmental qualities of leading electronics companies. However, the report did criticise Samsung's "incomplete take-back practice".
Sponsored: Minds Mastering Machines - Call for papers now open