RM relaunches Eee PC 900 as miniBook
Education price: £285
UK education computing specialist RM - the firm formerly known as Research Machines - has announced its version of the Asus Eee PC 900. It'll sell the machine to schools for a mere £285 for the Windows XP model.
Dubbed the miniBook, the RM machine matches the spec of the Asus-sold model exactly: 8.9in, 1024 x 600 display; 900MHz Intel Celeron M processor; 1GB of 400MHz DDR 2 memory; 12GB of storage for the XP version and 20GB for the Linux model; and 4400mAh battery as standard.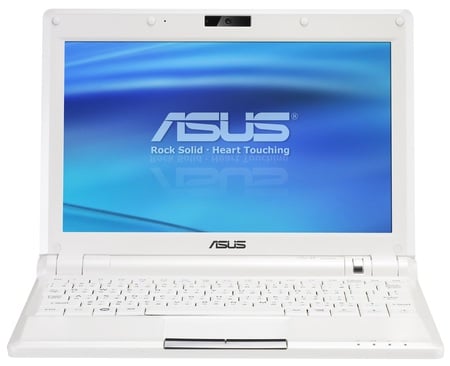 Asus RM Eee PC 900 miniBook: for schools and colleges
RM said it will continue to offer the 7in miniBook at £225 in both its Windows XP and Linux editions.
The company admitted that, like Asus, it will be releasing a version of the 900 based on Intel's new Atom CPU - Asus' Eee PC 901 is due to go on sale in volume on 1 July. However, RM said it has to move now to tap into the pre-school buying season - UK educators are looking to buy now the kit they'll make available to September's intake of new pupils.
The XP-based miniBook will ship with a new release of Windows XP Home Edition that, according to Microsoft, has been tailored for Small, Cheap Computers with Flash drives. That means automatically writing less data to the main drive to prevent undue wear on its write-limited memory cells.
Related Review
Asus Eee PC 900 Linux Edition


COMMENTS
Typical RM
They normally really gouge schools as well. I wonder if they get a kickback from MS.
It is always the way, try and get them when they are young, sometimes worth taking a hit on it. There is a lock in effect for some people, that find it hard to break with what they are familiar with.
Still, we should be using Opensource software on all government systems by now, the stability alone is worth the switch over. It is not healthy to be dependent on just one company for basic computing needs, especially in the years ahead.
A pedant replies...
It is widely accepted that the English word "data" in its computer sense is most commonly used as a mass noun (like "bread", "sand" or "money").
Part of the reason for this is that it is impossible to quantify a "datum" in computing terminology. Is it a bit, a nybble, a byte, a word, a float,... an ASCII character, a Unicode character, a character string.... It is each of these things and more, depending on the context.
Given the variability of the term, it is essentially meaningless. How can a word exist without meaning? So the word "datum" died, leaving "data" as an orphan. How can you have a plural without a corresponding singular? You can't -- and thus "data" became uncountable.
There are academic (non-computing) contexts where a "datum" still exists, and in such contexts "data" is treated as a plural, but these are rare and in a very restricted domain.
@tony hill
No windows-domain-ability in XP home?
Well there's a reason for the linux version linux all on its own!
Something ironic about that!
what hope is there for future generations ?
so the education authorities still aren't educated on OSes ? Do they realise they are playing into the Beast-of-Redmond's clammy hands by creating a generation of Windoze consumers?
still this is government , and I've long worked out that most of the people there couldn't survive outside of their cosetted existence.
I have to educate my children to the fact that there are other OSes than what is fed to them at school.
oh so much for the future , our Grandkids will all be sucking Bill Gates and Steve Bulmer's grandkids cocks FOR EVER !!
CCCCCCCEEEEEEE
"WIll this work with CC3?"
Why should it be the first?