Pentax K20D digital SLR
A serious DSLR for the serious snapper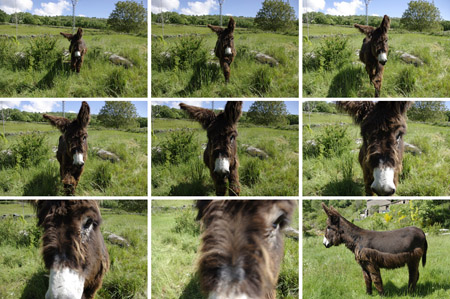 Here's a blast at Continuous shooting (Lo), with the camera on full auto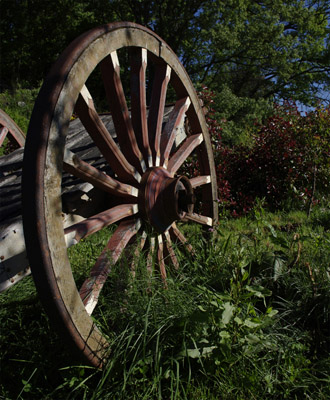 An example of what's possible with the manual mode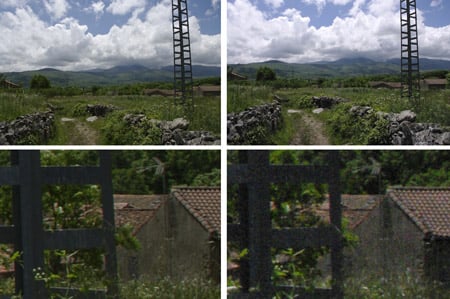 ISO 100 (left) and 3200 (right), with details
To test the lens theory, we concluded this peruse of the K20D by attaching a fine old Pentax 400mm we've had kicking about for years and has delivered proven results in the past. Pentax says that the camera is "useable" with all KAF2-, KAF-, and KA-mount lenses. 'Tis true, but it doesn't much like veteran M lenses with no "A" setting on the aperture ring.
After a certain amount of head-scratching and a resolutely locked shutter, we discovered that by setting the "Aperture Ring" option in the "Custom Setting" menu to "Permitted", we were once again able to fire up the old lens.
Verdict
The K20D is a serious piece of kit, which demands serious lenses to get the best quality from its 14.6-megapixel sensor. Getting the thing set up to taste requires close attention to the manual and plenty of unhurried tweaking, and accordingly it's a complete waste of time and money if you just want a competent but straightforwar digital SLR. The camera's weakest point is its flash, but that's hardly an issue for potential customers who'll certainly already have a better alternative, or will quickly get one.
Sponsored: Minds Mastering Machines - Call for papers now open

Pentax K20D digital SLR
A great camera for the serious snapper. Members of the point-and-click brigade need not apply.