Nokia, Verizon ready Dark Knight batphone
Holy CDMA
Verizon will begin selling a Batman-themed version of Nokia's 6205 clamshell this coming Sunday to "celebrate" the release of The Dark Knight movie a month or so down the line.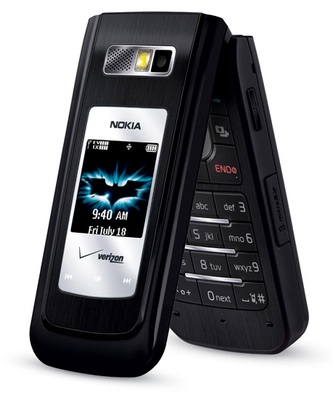 Nokia's 6205 Dark Knight Edition: Batty
As per all other theme-phones, the Nokia 6205 Dark Knight Edition will come pre-loaded with suitably Batty wallpapers, voice tones, screensavers and - of course - the film's trailer.
The phone has 58MB of on-board storage for all this stuff, though there's room for more if buyers add a Micro SD card of up to 4GB in capacity.
The 6205 has a 2in, 262,000-colour display and a 1.3-megapixel camera. It has a speakerphone facility, and A2DP Bluetooth stereo to support wireless earphones.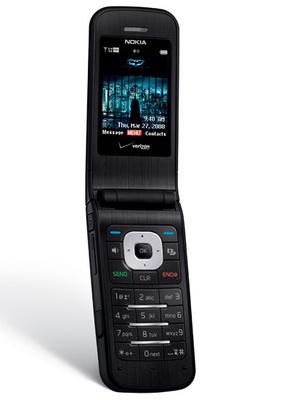 The Nokia 6205 Dark Knight Edition will be available online for $120, but you get $50 back immediately if you sign up for a new two-year contract, Verizon said.
The regular, white-and-blue version of the 6205 goes on sale in the US next month. The Dark Knight is released on 18 July.
Related Reviews
Motorola Z10 'kick slider' movie phone
Nokia 3110 Evolve eco-friendly mobile phone
Nokia 8800 Arte and Sapphire Arte handsets
Nokia 7900 Prism