NASA previews future astronaut threads
White after Labor Day is OK if you've got a rocket
NASA is banking on a new lead contractor to design the next generation of space suits worn by astronauts on future moon missions.
Oceaneering International of Houston has been awarded a government contract worth up to $745m to design, develop, test, and produce two new designs of space suits by September 2014.
Astronauts will wear the first suit — called Configuration One — during launch and landing operations, as well as in case of emergency cabin leaks on board the new Orion spacecraft set to debut in 2015. The suit will be used for trips up to the International Space Station as well as the space agency's return to the moon by 2020.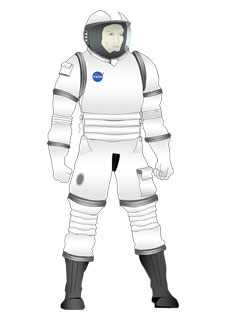 Configuration One, courtesy NASA
Configuration Two is a bulkier model made for strolling on the lunar surface. The suit is actually built upon Configuration One, so when astronauts are preparing to walk on the moon, they'll replace elements of their suit to transform it into the second model. Configuration two will be able to be worn for a week's worth of space or moonwalks.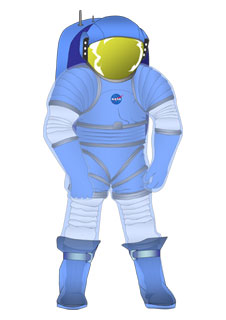 Configuration Two: Transform!
NASA said its current spacesuits are made for floating in weightlessness and therefore ill-suited for lunar locomotion. The new suit is less clunky and can be more easily bent and maneuvered by the occupying astronaut.
It also pays to impress the folks at ISS with some superfab threads.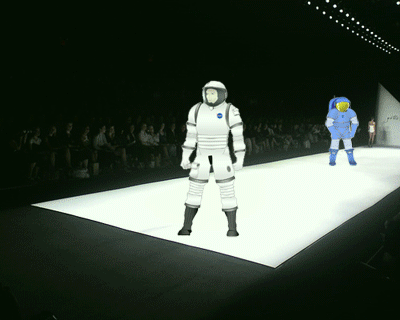 Reg artist's conception of the announcement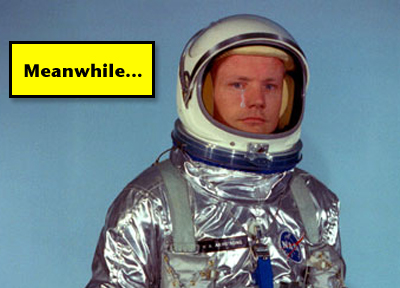 Oceaneering specializes in deep sea technology for the oil and gas industry. You can visit their website here. It actually seems a pretty good idea to keep these guys busy — they look one step away from building Rapture.
Since the 1960s, NASA has been using the Connecticut-based, United Technologies, for its space suits. Astronaut Neil Armstrong was wearing a UT suit — known as the Extravehicular Mobility Unit — when he became the first human to set foot on the moon. ®
Sponsored: Minds Mastering Machines - Call for papers now open