Metro suspends Euro fantasy football game
England can't even win in virtual reality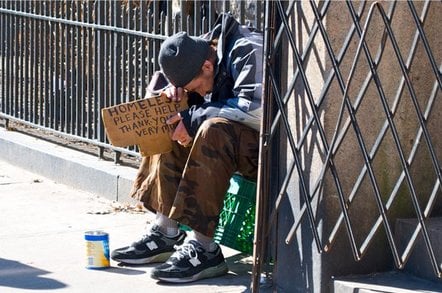 UK freesheet newspaper Metro has temporarily suspended its Euro 2008 fantasy football competition.
Technical problems that earlier forced Metro's game provider SilentManager to drop the mini-league feature and restricted competitors to emailing in team changes have now brought proceedings to a temporary halt. The site has been running at a crawl for days, according to Reg readers.
A statement on Metro's Euro 2008 microsite explains: "You will be aware that SilentManager, the game provider, have been experiencing technical problems with the website over the last few days which has affected the speed of the site.
"In order to fix the site we have had to temporarily close the fantasy football game. The site will be available again at 12pm (Mid-Day) Saturday 14th, June 2008," it added.
Fantasy football allows armchair fans to take on the roles of managers by selecting a squad of players within a set budget and with limits on the numbers of sportsmen for each country. Outfield players get points for goals and assists while defenders get them for keeping a clean sheet. Team managers can make transfers during the course of the game.
With no British involvement in the tournament demand for the competition has been high. Unable to blame myopic officials or diving cheats, participants in the game are venting their ire on Metro's hired techies.
"Our guess is that with Metro being such a high quality, high spending organisation that the whole competition is running on a single PC held together by rubber bands in the corner of the office. Probably the same PC that hosts the accounting, advertising and payroll systems," rants Reg reader Colin. ®
Sponsored: Minds Mastering Machines - Call for papers now open