Copan's bid for greatness
Ward's way for relief from data obesity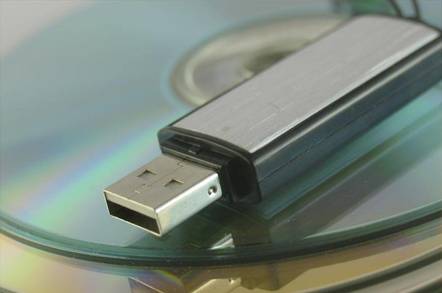 Analysis Copan has an infrastructure suited to thousands of customers when it has just over sixty. What is going on? Building for the long haul and a future as a billion dollar revenue company seems to be the end result of the script being used to drive the company.
The company, led by CEO Mark Ward, has had a driven year. It's recruited heavily in the customer facing-area and now boasts a total of 15 offices world wide. It has its customers spread across five continents and 60 countries, which, you could say, averages out at one customer per country. You don't need 15 offices around the globe to service one customer per country!
Of course that is an artificial way of looking at things just to bring out the present discrepancy between infrastructure capabilities and customer numbers.
The sixty customers was the number at the end of the last financial year. It represented a tripling of sales revenue in the year. There are more now and Copan has some 250 installations, many customers having multiple systems. It expects another revenue tripling in its current financial year.
Copan had 60 staff a year ago: now it has 185. The company is spending $3m on a software engineering facility in Southborough, Mass and a solutions centre joining its existing head quarters in Longmont, Co. Many companies would cram a few extra engineers into HQ and save the cash and management overhead of two centres.
Are SW engineers in such short supply in Longmont? Yes they are, Ward saying there are two US centres of file-based storage programming expertise; California and the Boston area where, for example, EMC's Hopkinton facility is located. Quite handy for recruitment purposes. Software development at Longmont is focused on the MAID platform and management while Southborough will focus on file system work. A deduplicating archive product for files is coming with Copan's own deduplication technology, not the FalconStor technology used in Copan's VTL (virtual Tape Library) version of its array.
You get the feeling that Ward is building out an infrastructure with a ten-year plan in mind. His financial backers must be happy with the way things are going. Granted the revenue tripling which would bring a smile to investors' faces. But they must be smiling indeed to okay such a driven infrastructure development pace.
One reason might be the average customer buy. Chief Sales Officer Gary Veale said it was around $180,000 two years ago and is now more than $500,000. (Let's assume average deal size is $300,000 and then the 60 customers have bought in $18m in revenue. Guesstimate half of that in the last year, $9 million, and triple that in the current financial year, $18 million, and the financial rospects must look very interesting indeed.)
One recent sale returned $3m. There are seven customers in the current sales pipeline with bids of a million dollars or more. A high proportion of customers turn into repeat buyers. Ward said 40-50 per cent of revenues come from the existing customer base, with the second purchase arriving four to six months after the first.
Although there has been a fair amount of business news from Copan there hasn't been much solid product news in the last year. This is probably going to change as Ward looks to his development resources with their increased resources and headcount to deliver the development goods.