Pinnacle Video Transfer
PC-free H.264 video encoding
First, we connected the Video Transfer to our Humax P9200T DVR and a USB hard drive. Starting and stopping the recordings was effortless. The sound quality was spot on.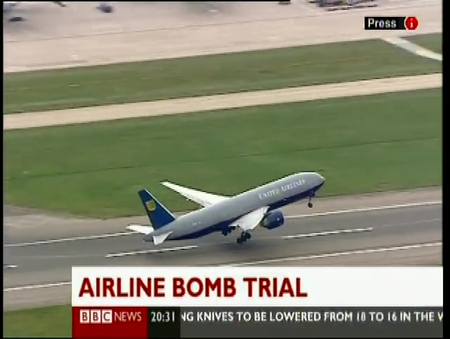 Better quality (640 x 480): check out the jaggies, which weren't seen at other quality settings
Click for full-size image
All three modes generated smooth-playing files, but the Better, 640 x 480 transfer was spoiled by prominent jaggies. The Best and Good pictures lacked this, though neither was as crisp as the Freeview-transmitted source material thanks to a heavy compression.
Another big issue for us was the Video Transfer's inability to sense the source's widescreen aspect ratio. In each case, the image captured was the broadcast anamorphic 4:3 ratio, which a widescreen TV automatically stretches to 16:9 to fill the screen. Because the Video Transfer doesn't do this, characters on screen appeared stretched vertically.
Pinnacle may be pitching the unit at folk with VHS tapes they want to digitise, all of which will be 4:3 ratio, but since it also talks about how the Video Transfer can be used to generate content from other sources for portable media player use, not being able to deal with all the DVD and broadcast material configured for widescreen TVs is something of a handicap.
Sponsored: Minds Mastering Machines - Call for papers now open